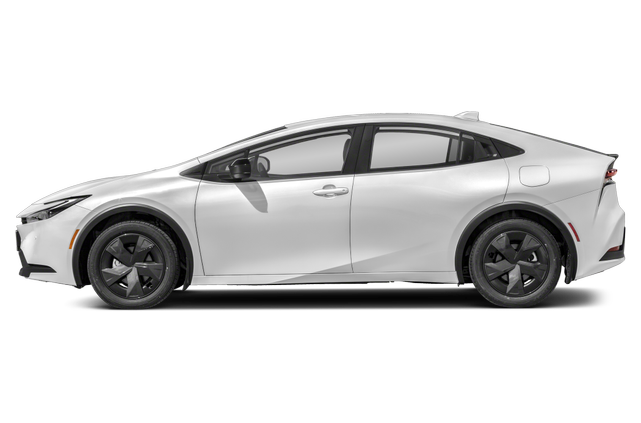 Launched in Japan in 1997, the Toyota Prius hybrid made its U.S. debut in 2001 and sold only 15,000 units that first year. By 2011, U.S. sales reached the 1 million mark, and today global sales top 3.5 million. The Prius uses a gasoline engine and an electric motor with a battery pack. The hybrid system saves fuel by using the electric motor at low speeds, with the gas engine automatically turning on when needed. The Prius' batteries are recharged by energy captured from braking and by the gasoline engine. Known for its distinctive styling, the Prius name has been applied to other hybrid offerings, including the Prius c, v and Prime. Toyota's hybrid system found in the Prius is also used in hybrid versions of some of Toyota's mainstream models.
2023–24
2016–22
2010–15
2004–09
2001–03
Latest generation
2023–24 Prius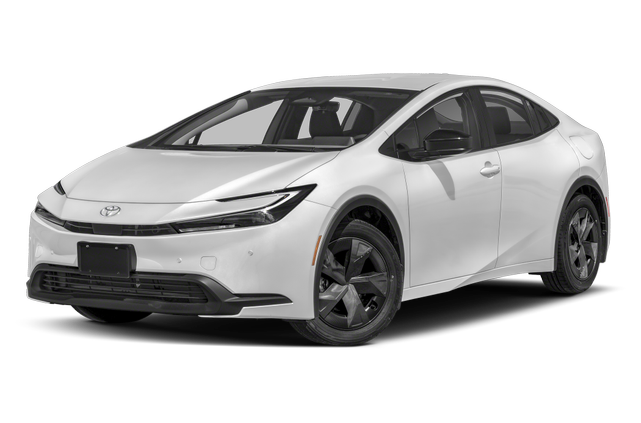 MSRP range

$27,450–$35,865

Consumer rating
Combined mpg

49–57

Body style

Hatchback
Notable features in 2023:
Five-seat compact hatchback
Front- or all-wheel drive
194-hp (FWD) or 196-hp (AWD) gas-electric hybrid powertrain
Up to 57 mpg combined
Adaptive driving features and variable regenerative braking
Previous generation
2016–22 Prius
Along with updated styling, the Prius grew for 2016, increasing cargo space. A new platform improved handling and ride. Though output from the carryover engine decreased slightly, thanks to lighter hybrid components fuel mileage estimates increased to 54 mpg in the city and 50 mpg on the highway; … an Eco version was even more efficient. Lithium-ion batteries are now used on some variations. Six trim levels are offered.
Read more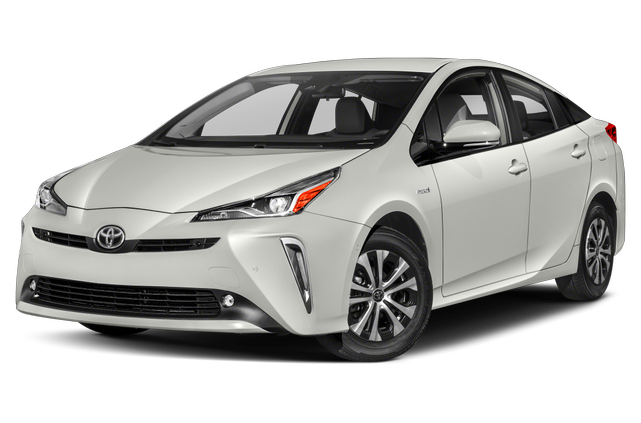 2010–15 Prius

A 2010 redesign retained similar styling but made the Prius slightly longer and more aerodynamic. A new 1.8-liter four-cylinder engine contributed to a total system output of 134 horsepower, yielding 51 mpg in the city and 48 mpg on the highway. The interior was significantly … improved, as was handling. Toyota also added new drive modes, extending electric-only operation and maximizing fuel economy. Five trims and three option packages were available, and seven airbags became standard.
Read more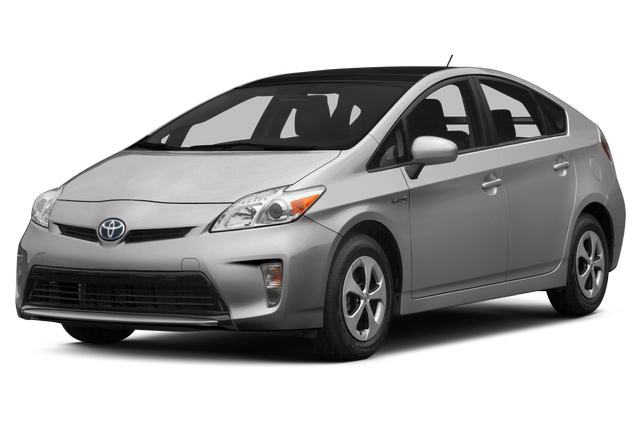 2004–09 Prius

The Prius picked up its trademark hatchback configuration for 2004, moving from a compact to a mid-size with improved backseat room. Horsepower from the gas engine and electric motor increased to 76 and 67 hp, respectively. First advertised at 60 mpg in the city and 51 mpg on the … highway, the numbers went to 48/45 with revised EPA ratings. A new gear shifter added a "B" for engine braking. Safety ratings improved, and side airbags were standard.
Read more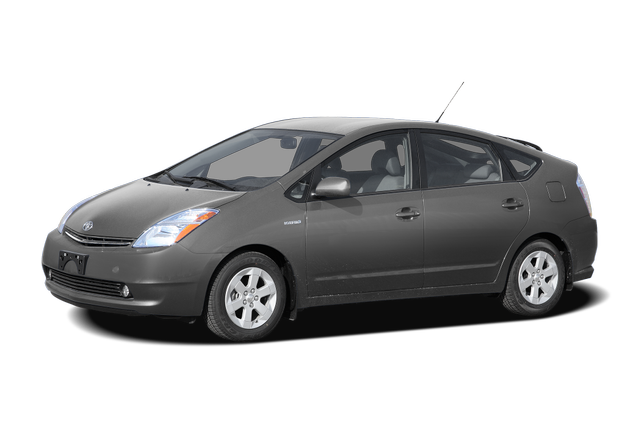 2001–03 Prius

Debuting in the U.S. as a compact sedan, the Prius had a 1.5-liter four-cylinder engine making 70 hp, paired with a 44-hp electric motor with nickel metal hydride batteries. It was rated 52/45 mpg city/highway on the old EPA rating system, later revised to 42/41. The first Prius was … criticized for its nonlinear brake feel, abnormal tire wear and subpar safety ratings.
Read more