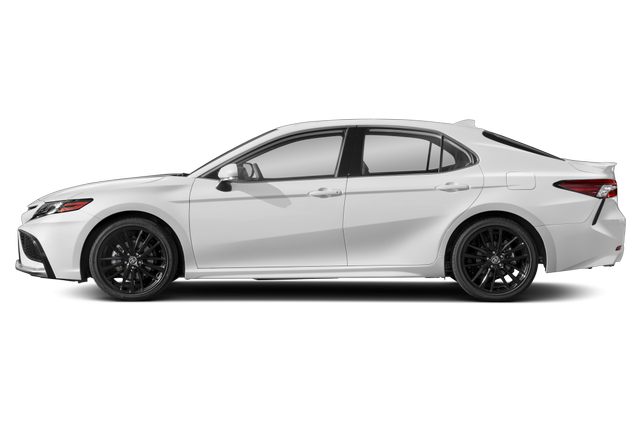 The Toyota Camry is a popular family sedan known for excellent reliability and strong resale value. One thing long-missing from the Camry had been any sense of driving excitement, but that's changed with the redesigned 2018 model. The new front-wheel-drive Camry comes with a 2.5-liter four-cylinder or 3.5-liter V-6 engine, or as a gas-electric Hybrid that pairs a four-cylinder gas engine with an electric motor.
2018–24
2012–17
2007–11
2002–06
1992–2001
Latest generation
2018–24 Camry

With its 2018 redesign, the words "fun" and "Camry" go together more than they ever have thanks to a new platform with a reworked suspension that gives the Camry real appeal among people who enjoy driving. The standard 2.5-liter four-cylinder delivers plenty … of power, though the optional 301-hp, 3.5-liter V-6 is tempting. Both engines work with an eight-speed automatic transmission. The V-6 is smooth and strong, and it's even pretty good on gas, with an EPA rating of 26 mpg combined. Of course, if fuel efficiency is what you're after it's worth taking a look at the Camry Hybrid, which gets an EPA-estimated 52 mpg combined in LE trim. Standard safety features include automatic emergency braking and pedestrian detection, lane keep assist, and adaptive cruise control.
Read more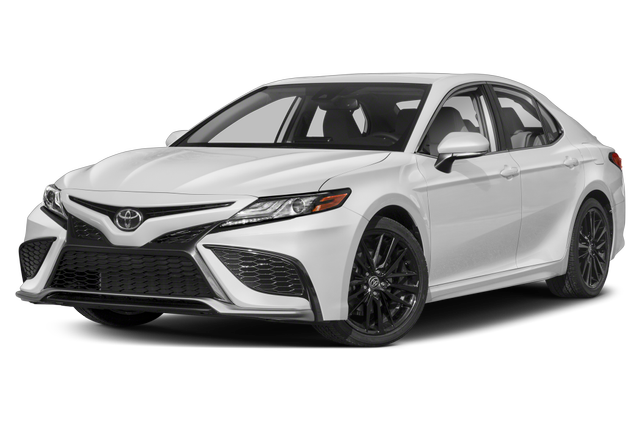 Previous generation
2012–17 Camry

While the Camry received a significant revamp for the 2012 model year, the competition in the mid-size sedan class wasn't making life easy for it. Rivals like the Ford Fusion, Hyundai Sonata, Honda Accord, Kia Optima and Chevrolet Malibu were all moving the bar on interior … amenities, overall refinement and performance. Toyota responded with a Camry that was more fuel-efficient with the expected four-cylinder and V-6 engine choices, along with a Hybrid drivetrain. For the first time, a manual transmission was no longer offered. Rear cross-traffic alert became optional in 2013. A design update in 2015 brought more aggressive styling, while updates like available wireless smartphone charging helped the Camry stay competitive in a crowded class.
Read more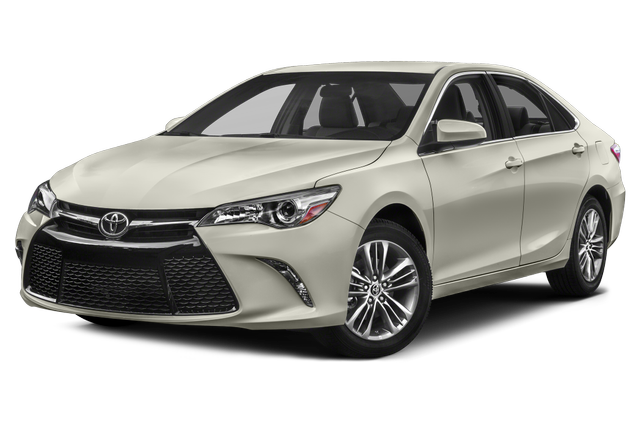 MSRP range

$23,070–$31,370

Consumer rating
Combined mpg

24–27

Body style

Sedan
Notable features in 2017:
Wireless smartphone charging available
Advanced safety features available
Four-cylinder or V-6
Hybrid model available
2007–11 Camry

The Toyota Camry was redesigned for the 2007 model year to keep pace with rivals like the Honda Accord and Ford Fusion. The styling was trimmer than before, though still conservative. The base engine was a 158-hp, 2.4-liter four-cylinder, while a larger, more powerful 268-hp, … 3.5-liter V-6 was optional. Side-impact and side curtain airbags were standard, while an electronic stability system was initially optional, then became standard for the 2010 model year. A hybrid model joined the Camry lineup for the first time as a 2007 model.
Read more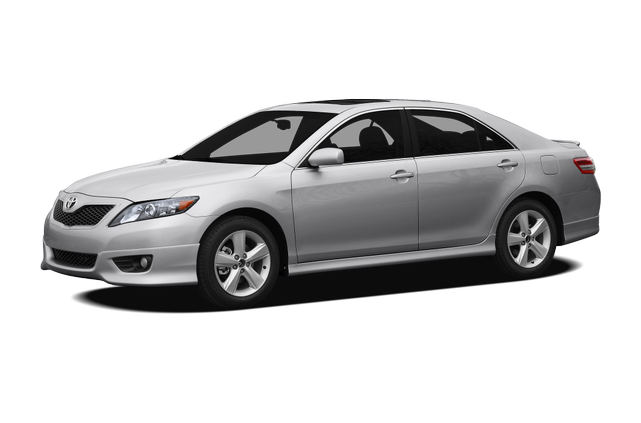 MSRP range

$20,195–$29,845

Consumer rating
Combined mpg

23–26

Body style

Sedan
Notable features in 2011:
Minor styling updates for 2010
Stability system standard
Standard four-cylinder
Available V-6
USB input
2002–06 Camry

The 2002 Camry arrived with a new platform and adopted a sleeker design that shared more than a passing resemblance with sedans from Toyota's luxury division, Lexus. Larger headlamps and taillights replaced the narrower ones of the previous generation. A larger, 2.4-liter … four-cylinder engine was standard, while the available 3.0-liter V-6 would be joined in 2004 by a slightly larger and more powerful V-6 available for the SE trim.
Read more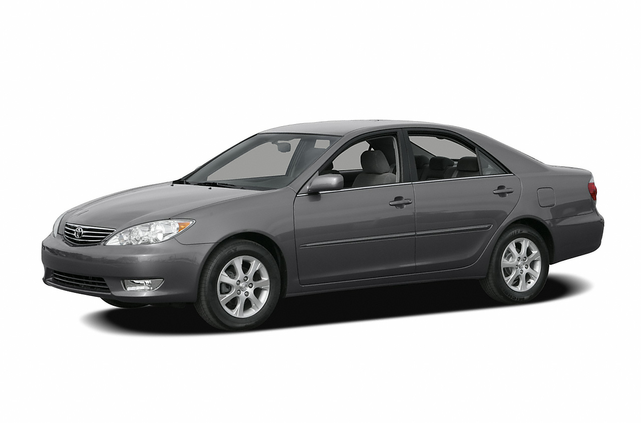 MSRP range

$18,445–$25,805

Consumer rating
Combined mpg

–

Body style

Sedan
Notable features in 2006:
Four-cylinder or V-6
Manual or automatic
Optional navigation system
Standard ABS
210-hp V-6 in sporty SE model
1992–2001 Camry

This is the Camry generation that cemented Toyota's reputation for reliability and firmly locked the car into the heart of the family sedan class. The softer styling of the previous generation was gone and, unfortunately, so were the wagon and coupe body styles. A frugal … 2.2-liter four-cylinder and a thirstier 3.0-liter V-6 were offered.
Read more