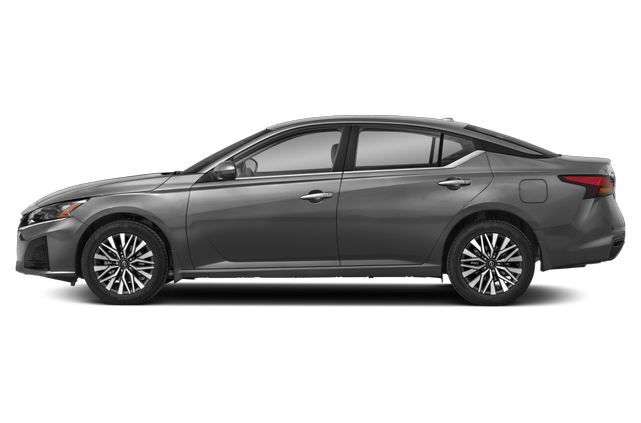 Firmly ensconced in third place in the mid-size sedan class, every now and then the Nissan Altima jumps up to first in monthly sales. For a time, the Altima was Nissan's best-selling vehicle, before being ousted by the Rogue SUV during the growing crossover craze. Debuting in 1993 as one of the smaller offerings in the mid-size sedan class, the Altima's success came as it gradually grew and updated its styling during the next decade. It distinguished itself from appliance-like mid-size sedans with its sporty air — if more in appearance than in driving dynamics. A few performance-oriented versions have been offered over the years, with suspension modifications and increased power. Known primarily as a sedan with conventional gasoline powertrains, hybrid and coupe variants have been briefly available. All Altimas sold in the U.S. are built in the U.S.
2019–24
2013–18
2007–12
2002–06
1998–2001
1993–97
Latest generation
2019–24 Altima

Nissan debuted the new-for-2019 Altima at the 2018 New York International Auto Show. While recognizably a Nissan, this Altima is slightly longer, lower and wider, with a more daring look. Notable new features include available all-wheel drive and Nissan's ProPilot Assist … semi-autonomous driving system. Two new engines are offered for 2019. The base 2.5-liter four-cylinder produces 188 horsepower, and the old V-6 engine has gone away, replaced by a 2.0-liter turbocharged four-cylinder. It goes on sale in fall 2018.
Read more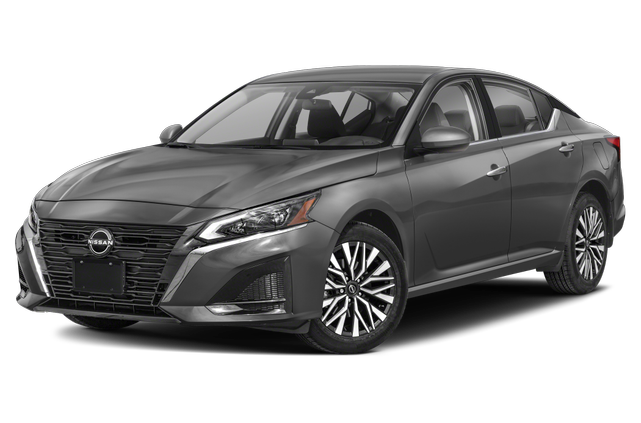 Previous generation
2013–18 Altima

Sized similarly to its predecessor, the fifth-generation Altima featured a more aerodynamic and rigid body. Improved mileage was the highpoint of its revised drivetrains, but some reviewers called out low power and high noise levels with the four-cylinder and continuously variable … automatic transmission. Electrohydraulic steering and unconventionally designed seats garnered mixed reviews. Nissan attempted to perk things up with a 2016 refresh that saw a major reworking of the exterior.
Read more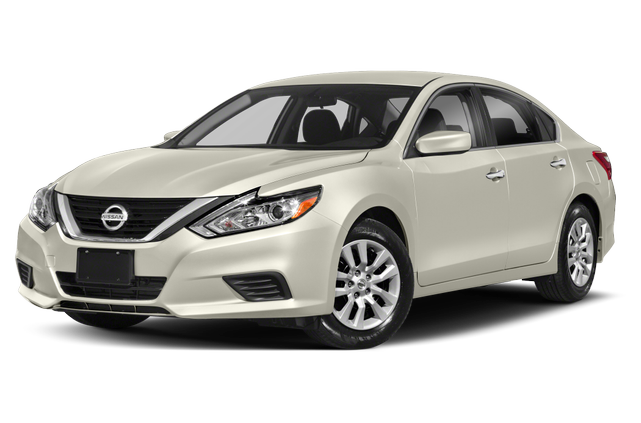 MSRP range

$23,260–$33,630

Consumer rating
Combined mpg

26–31

Body style

Sedan
Notable features in 2018:
Automatic emergency braking now standard
Five-seat mid-size sedan
Front-wheel drive
Four- or six-cylinder engine
Android Auto, Apple CarPlay connectivity available
2007–12 Altima

Nissan moved the previous-generation Altima's popular exterior styling to a new platform. Length and wheelbase shrank slightly, but the Altima didn't lose much interior or trunk space. The redesigned interior got high marks for its soft-touch materials and increased … feature availability. Horsepower from the 3.5-liter V-6 increased to 270, and the 2.5-liter engine returned better fuel economy. New continuously variable automatic or six-speed manual transmissions were offered. The Altima sedan offered Nissan's first hybrid drivetrain, and in 2008 a coupe joined the lineup, both for limited runs.
Read more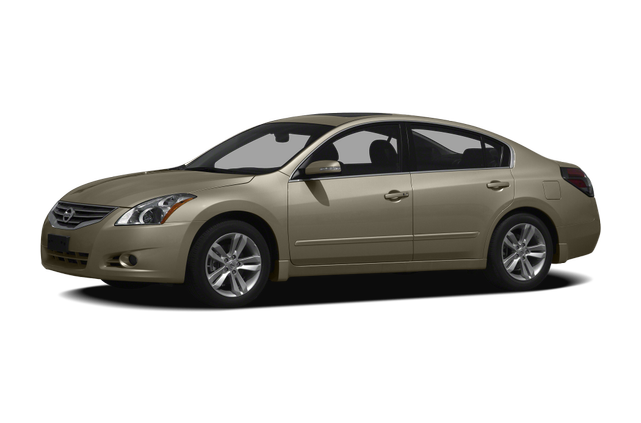 MSRP range

$20,550–$31,200

Consumer rating
Combined mpg

21–27

Body styles

Coupe, sedan
Notable features in 2012:
Sedan or coupe
Standard four-cylinder
available 270-hp V-6
Continuously variable automatic transmission
Available iPod connectivity
Available navigation system
2002–06 Altima

With distinctive new styling, the Altima grew larger than the class-leading Toyota Camry and Honda Accord, with increased interior space. Its new suspension was tuned for improved ride quality at the expense of sporty handling. A performance-leaning SE-R model was added in 2005 with … a 260-hp V-6 engine. For 2002, the standard 2.5-liter four-cylinder was upped to 175 hp.
Read more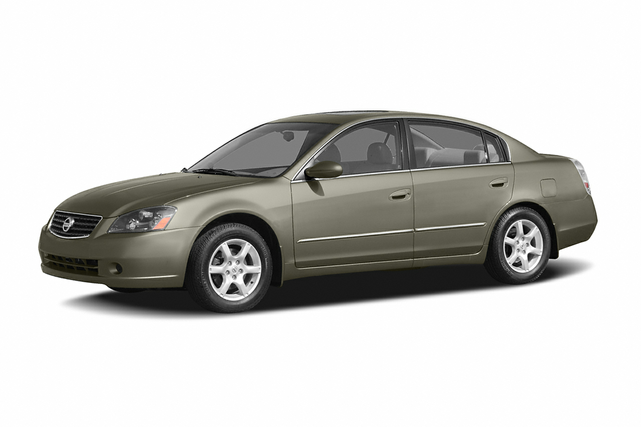 MSRP range

$17,750–$29,650

Consumer rating
Combined mpg

–

Body style

Sedan
Notable features in 2006:
Four-cylinder or V-6
Manual or automatic
Expansive window greenhouse
Sporty demeanor
1998–2001 Altima

For 1998, the Altima offered a trim level lineup similar to the previous generation, but with lower prices. The platform was stretched slightly longer and wider, and it was made more rigid. While its predecessor ushered in new aerodynamic styling, this redesigned Altima was more … mundane. The revised 2.4-liter engine made the same 150 hp, bumped up to 155 in a 2000-model-year refresh.
Read more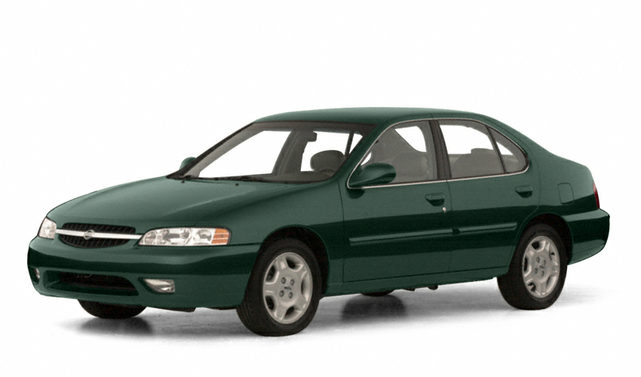 1993–97 Altima

With its model-year-1993 debut, the Altima replaced the Nissan Stanza. While Nissan called the new sedan a mid-size, its proportions debatably made it a compact. Build quality was an improvement over the Stanza, but the Altima was not on par with mid-size leaders, to which the top … trim GLE was closely priced. A 2.4-liter four-cylinder producing 150 hp was the only engine, teamed with a five-speed manual or four-speed automatic, depending on trim level.
Read more