Now in its 10th generation, Honda's long-running compact car is available in a range of styles to suit the needs of a wide spectrum of car buyers. Offered in coupe, sedan and four-door hatchback body styles, the Civic is also available in high-performance Si and Type R form. In previous years, hybrid and compressed natural gas powertrains were available, but the Civic currently offers just a choice of gas engines. Fuel efficiency has long been the Civic's calling card, making it a good choice for eco-minded shoppers and commuters looking to spend less at the pump. Last redesigned for the 2016 model year, the Civic competes against cars like the Toyota Corolla, Nissan Sentra and Chevrolet Cruze.
2022–24
2016–21
2012–15
2006–11
2001–05
1996–2000
1992–95
Latest generation
2022–24 Civic

The current-generation Civic marked a return to the compact car's roots: a renewed focus on fun-to-drive performance thanks to an all-new platform for the 2016 model year. Honda also expanded the lineup with a new four-door hatchback body style, which … joined coupe and sedan models. A sporty Si version and a high-output Type R, the latter of which hadn't been available in the U.S. before this generation, arrived for the 2017 model year. Performance versions aside, the Civic remains a fuel-efficient choice that's more entertaining to drive than the class norm.
Read more
MSRP range

$23,950–$31,450

Consumer rating
Combined mpg

29–36

Body styles

Hatchback, sedan
Previous generation
2016–21 Civic

Honda stumbled a bit with the launch of the 2012 Civic, which came to market with ho-hum styling and a spartan interior at a time when competitors were offering richer, more enticing designs. A quick styling update to the sedan for the 2013 model year (and … the coupe for 2014) attempted to fix things, but the changes were mostly cosmetic. This was the last Civic generation to offer hybrid and compressed natural gas versions.
Read more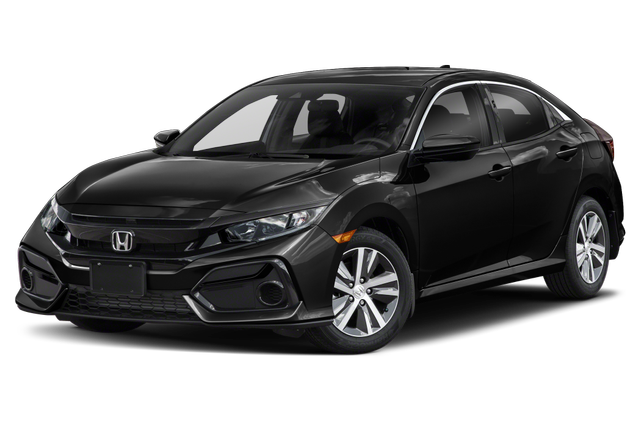 MSRP range

$21,250–$29,400

Consumer rating
Combined mpg

32–36

Body styles

Hatchback, sedan
Notable features in 2021:
New Limited Edition for Type R
Sedan and hatchback body styles
Honda Sensing active safety features standard
Manual or automatic transmission
Apple CarPlay, Android Auto available
2012–15 Civic

Honda's dramatic redesign of the 2006 Civic brought big changes inside and out. The sleek exterior's raked windshield gave both the coupe and the sedan an aerodynamic, futuristic look, and the forward-looking design theme continued inside, where … the traditional analog instrument panel was replaced with a stacked cluster with a digital speedometer. In addition to the availability of a performance-oriented Si powered by a 197-horsepower four-cylinder engine, this generation marked the debut of a compressed natural gas-powered Civic GX.
Read more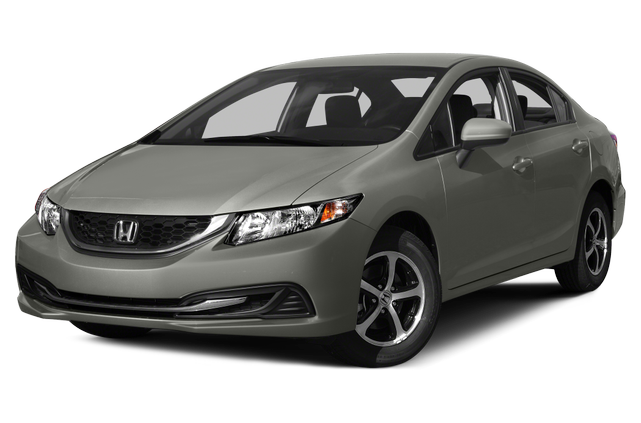 MSRP range

$18,290–$29,390

Consumer rating
Combined mpg

25–35

Body styles

Coupe, sedan
Notable features in 2015:
New Special Edition trim level for the sedan
Coupe or sedan, manual or automatic
LaneWatch display available
Hybrid and natural-gas versions available
2006–11 Civic

Crisper exterior styling and a roomier cabin arrived with this generation, which debuted with sedan and coupe body styles. A larger four-cylinder engine made more power than the base engine in its predecessor, but a switch from the prior model's … double-wishbone front suspension to a MacPherson-strut design was bemoaned by enthusiasts who liked the old Civic's handling characteristics. The performance-oriented Si model returned as a two-door hatchback for the 2002 model year, and a hybrid sedan arrived for 2003.
Read more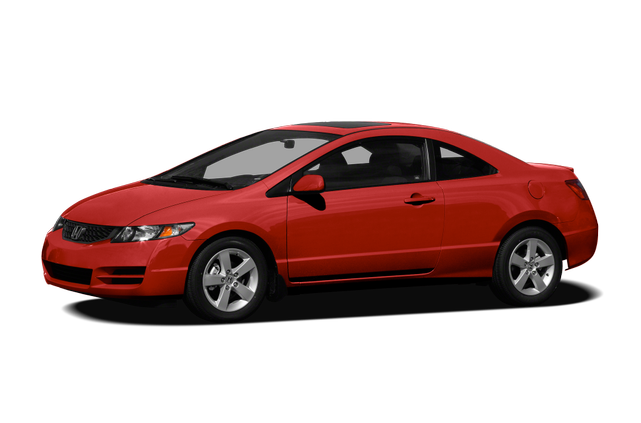 MSRP range

$15,605–$25,490

Consumer rating
Combined mpg

24–29

Body styles

Coupe, sedan
Notable features in 2011:
Sedan or coupe, manual or automatic
Available high-performance Civic Si
Natural-gas GX available in four states
Available navigation system
Sedan and coupe both seat five
2001–05 Civic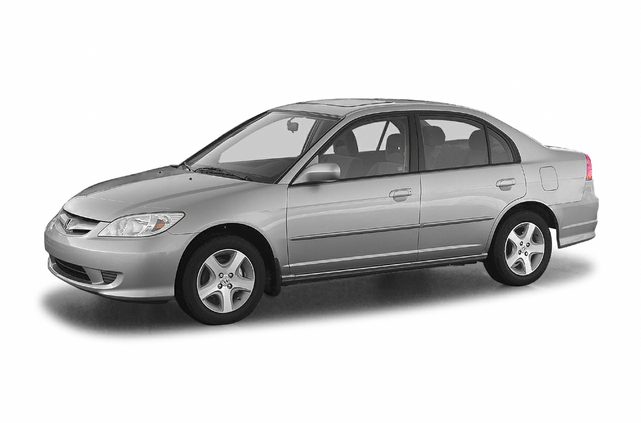 MSRP range

$13,260–$21,760

Consumer rating
Combined mpg

–

Body styles

Coupe, hatchback, sedan
Notable features in 2005:
Choice of four-cylinder engines
Manual or automatic
Three body styles
Available high-performance Si model
Available Civic Hybrid model
1996–2000 Civic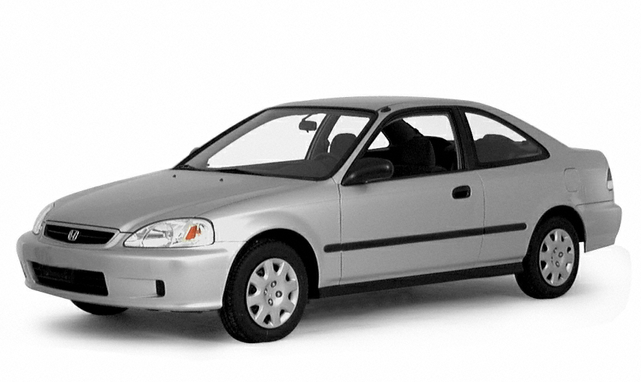 MSRP range

$10,750–$17,630

Consumer rating
Combined mpg

–

Body styles

Coupe, hatchback, sedan
1992–95 Civic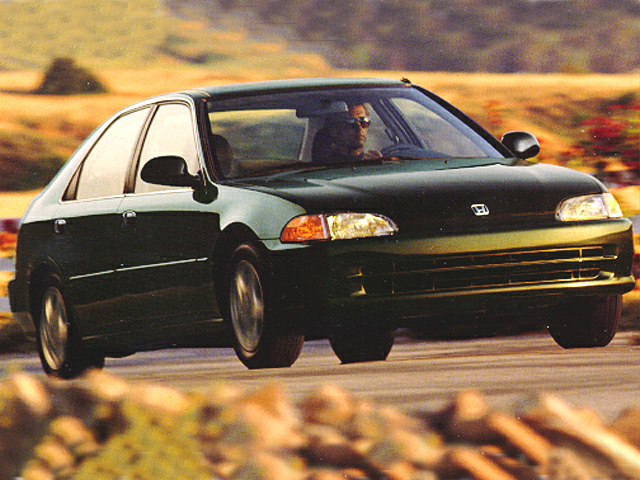 MSRP range

$9,890–$17,030

Consumer rating
Combined mpg

–

Body styles

Coupe, hatchback, sedan