The Ford F-150 pickup truck has been the best-selling vehicle in the U.S. for more than three decades. It got its start as the Ford Model TT in 1917 after consumers asked Ford for a vehicle that could haul heavy loads and serve as a workhorse. Ford complied and the pickup was born. The Model TT could carry one ton of payload, and in 1928 it was replaced by the Model AA, which had a 1.5-ton chassis. The F-Series had its birth in 1948 covering six truck classes, from a half-ton to a cab-over truck. Power and capacity increased during the second generation, in 1953. The truck continued to evolve with the times, bringing us to the current-generation aluminum-body F-150. Depending on how it's ordered, an F-150 can be a mud-slinging work truck or a luxurious, leather-trimmed mobile office.
2021–24
2015–20
2009–14
2004–08
1997–2003
1992–96
Latest generation
2021–24 F-150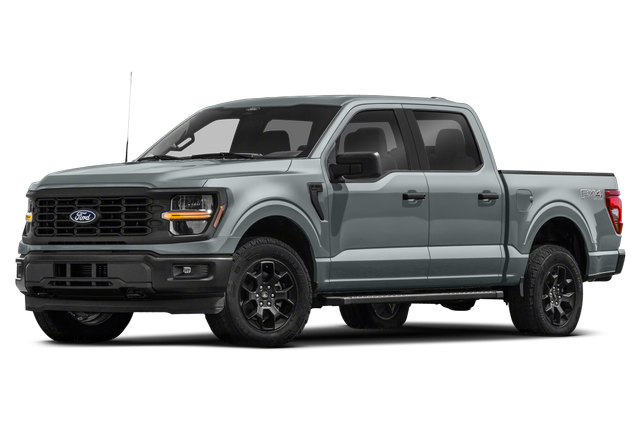 Previous generation
2015–20 F-150
This F-150 borrows design themes from Ford's Super Duty lineup; large headlights and a big front grille give it plenty of road presence. It also provides customers with a huge amount of choice when it comes to options and powertrains. A weight loss of approximately 700 pounds is the main theme of … the current F-150. While the frame of the truck is still made of steel, nearly every other part of the body — including the entire cargo bed — is made of weight-saving aluminum. By dropping the excess pounds, Ford was able to offer customers a choice of smaller, more efficient powertrains. For 2018, F-150s are available with five V-6 engines (including a new turbo-diesel 3.0-liter) and a 5.0-liter V-8. Turbocharged versions of the 2.7- and 3.5-liter EcoBoost V-6 constitute the majority of F-150 sales — a notable achievement in a market once dominated by big V-8s. Transmissions range from six- to 10-speed automatics.
Read more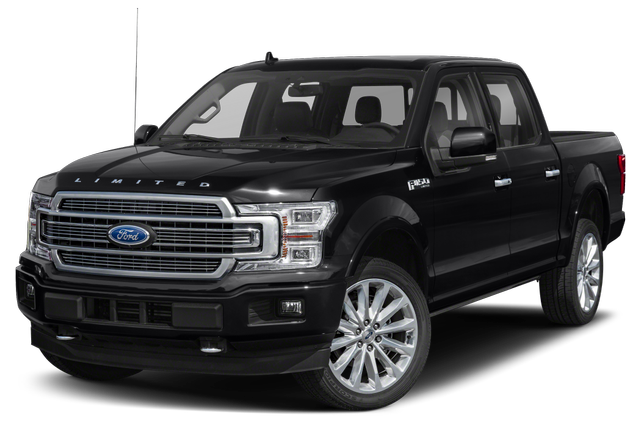 2009–14 F-150

The 12th generation of the F-150 is memorable for the introduction of Ford's EcoBoost engine in 2011. The engine lineup now included an optional twin-turbo 3.5-liter V-6 that promised V-8 levels of power with the fuel economy of a V-6. The bulk of the lineup could be had with a … naturally aspirated V-6 or a new 5.0-liter V-8. At the upper end of the power spectrum was a pair of 5.4- and 6.2-liter V-8 engines with up to 411 horsepower on tap. Fans of the departed Lightning were heartened by the arrival of the SVT Raptor, a truck that paired off-road prowess with true performance punch. The cabin of the F-150 became increasingly carlike and luxurious, especially in upper trim levels.
Read more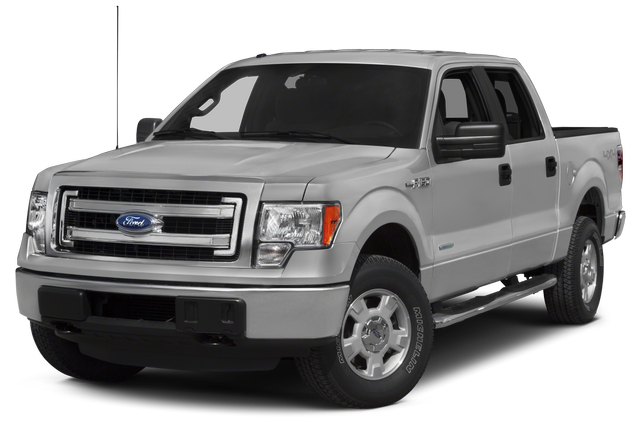 2004–08 F-150

Upright, angular lines differentiated the 11th-generation F-150 from its predecessor. The aerodynamic exterior of the previous F-150 gave way to a more traditional-looking pickup — albeit one that rode on an entirely new chassis. This Ford adopted a kickdown design to the side … glass to give the impression of a scaled-down big-rig truck. This F-150 was powered by a standard 4.2-liter V-6, with a choice of 4.6- or 5.4-liter V-8s. The supercharged engines were gone, which meant the end of the SVT Lightning performance truck, though the Harley-Davidson Edition continued minus the more powerful motor.
Read more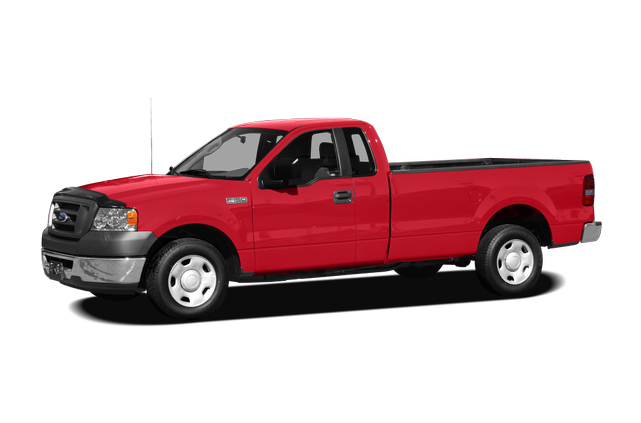 1997–2003 F-150

The 10th-generation Ford F-150 underwent major changes. An independent front suspension replaced the 1960s-era twin I-beam front suspension, resulting in a better ride and improved handling characteristics. Gone, too, was the previous entry-level inline-six-cylinder engine, replaced … by a small-displacement V-6. The V-8 engines were overhauled, with modern overhead-cam motors of 4.6- and 5.4-liter capacity providing more power and better fuel economy. A supercharged variant of the 5.4-liter V-8 making 340 to 380 hp could be had in the SVT Lightning and Harley-Davidson Edition. The Lightning continued to blur the line between sports-car performance and rugged utility.
Read more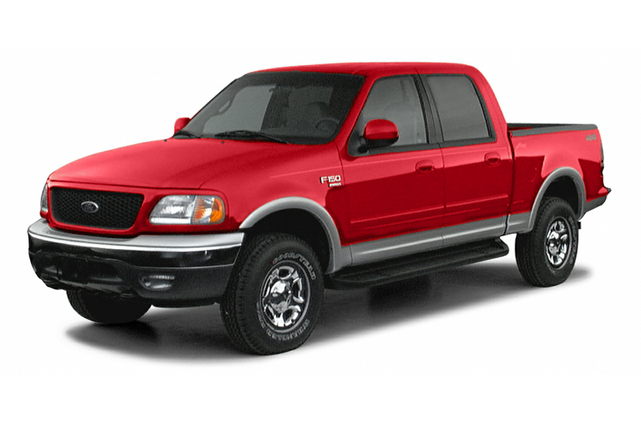 1992–96 F-150

Ford gave the F-150 an extensive redesign for the 1992 model year, bringing the exterior and cabin of the brand's long-running workhorse more in line with its brand-new (and increasingly popular) Explorer SUV. The era of the SUV had begun, and the F-150 was quick to follow the … trend. Customers could choose among a base inline-six-cylinder and a wide range of V-8 engines, varying in capacity from 5.0 to 7.5 liters. A large-displacement turbo-diesel V-8 was also available for true load-lugging duty. An Eddie Bauer appearance package gave the F-150 a little cosmetic polish, not to mention a two-tone paint job. More interesting was the arrival of the SVT Lightning, one of the first performance-oriented trucks. The Lightning had a reworked suspension and came powered by a stout 240-hp, 5.8-liter V-8.
Read more