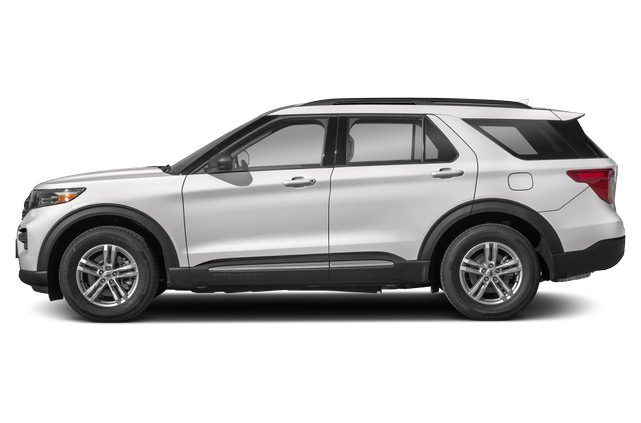 The Ford Explorer wasn't the first sport utility vehicle, but it hit on the right formula to become the best-selling SUV and help fuel the popularity of the class. Starting as a truck-based SUV, the Explorer continually added carlike features and refined ride quality. Eventually, sales took a hit thanks to increased competition and the Firestone tire failures, but they've been improving with the popularity of recent versions. The Explorer has been redesigned for the 2020 model year, and this new generation marks a return to the SUV's rear-wheel-drive-based roots. Other previous variations included the Explorer Sport Trac, which had a pickup bed, and the Explorer Sport, a name used on early two-door versions as well as a later performance offering. The Explorer's architecture was also used for the Mercury Mountaineer, Lincoln Aviator and Mazda Navajo.
2020–24
2011–19
2006–10
2002–05
1995–2001
1992–94
Latest generation
2020–24 Explorer
With its 2020 redesign the Explorer returns once again to a rear-wheel-drive-based platform. Its styling is similar to the previous generation, though the SUV is a bit bigger and has a longer wheelbase that helps create more cargo room. Power comes from a standard turbocharged 2.3-liter … four-cylinder engine; a twin-turbo 3.0-liter V-6 is optional. The Explorer features Ford's Terrain Management System, which has seven available modes in all-wheel-drive models. Enhanced standard safety tech includes Ford Co-Pilot360, a suite of active safety features. A performance-tuned Explorer ST and a hybrid version are available.
Read more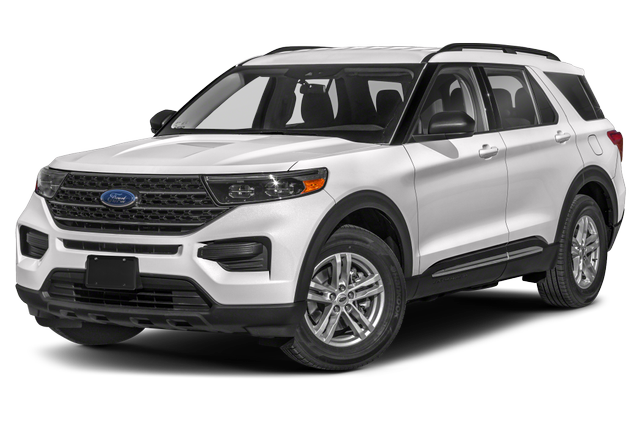 Previous generation
2011–19 Explorer
In a major change, Ford moved the Explorer from a truck-based, rear-wheel-drive body-on-frame platform to a car-based, unitized front-wheel-drive platform. Though still marketed as an SUV, it was now more accurately a crossover. The largest engine was a V-6, while turbocharged four-cylinders … would become available later. Fuel mileage improved, as did on-road ride. The Explorer received revised front-end styling, improved technology interfaces and a new engine in a 2016 refresh.
Read more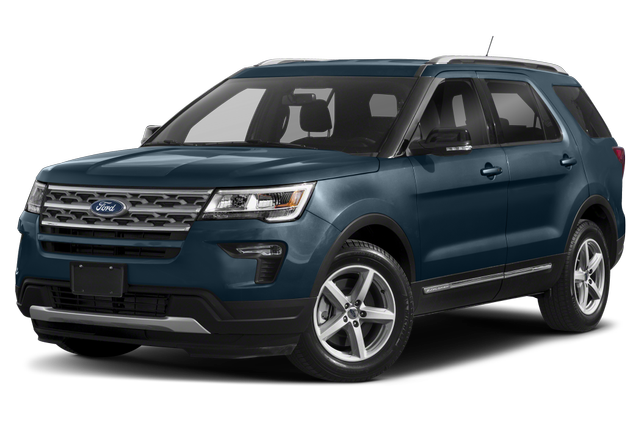 2006–10 Explorer

The 2006 Explorer grew about 4 inches longer and 1.5 inches wider on a new frame due to a subtle redesign. The optional V-8 got 53 more horsepower, paired with a new six-speed transmission. Tire pressure monitoring and electronic stability control became standard. The SUV now offered … a power-folding third row, and the Explorer Sport Trac pickup returned for 2007.
Read more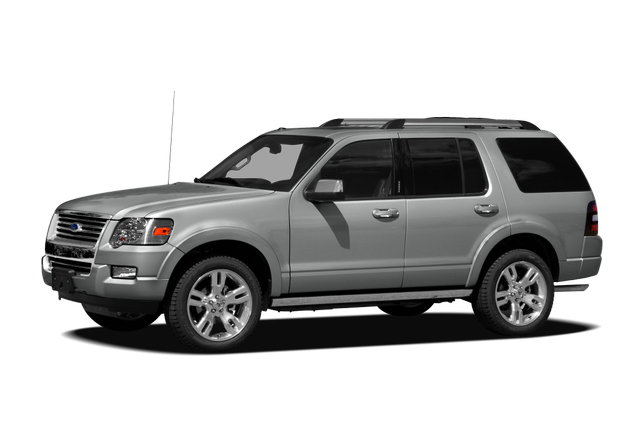 2002–05 Explorer

For 2002, Ford put a larger, all-new body on a unique platform. Combined with a new four-wheel independent suspension, it allowed the Explorer to have a third-row option for the first time. Powertrain upgrades included a new V-8 and five-speed automatic transmission across the … lineup. The Sport Trac and two-door Sport variants, which were still based on the previous generation's engineering, were phased out during this generation, and the manual transmission was discontinued.
Read more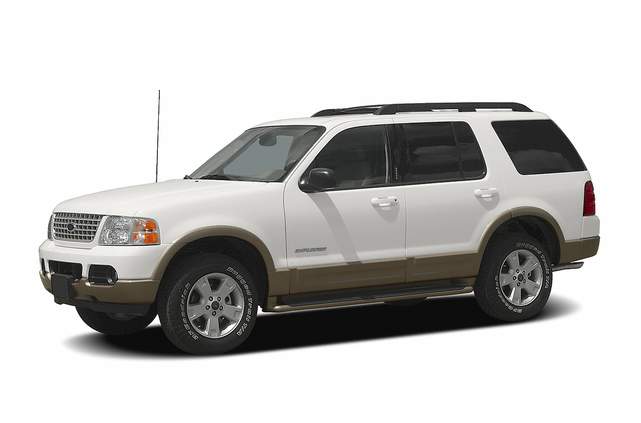 1995–2001 Explorer

This Explorer was restyled to differentiate it from its truck predecessor. It rode on the same frame, but with extensive suspension revisions for improved ride on-road. The interior was redesigned, with more available features and dual airbags. Initially, the past generation's … V-6 engine was carried over, but an upgraded V-6 replaced it later in the run and a V-8 engine became optional for the first time. An electronically controlled automatic four-wheel-drive system became available.
Read more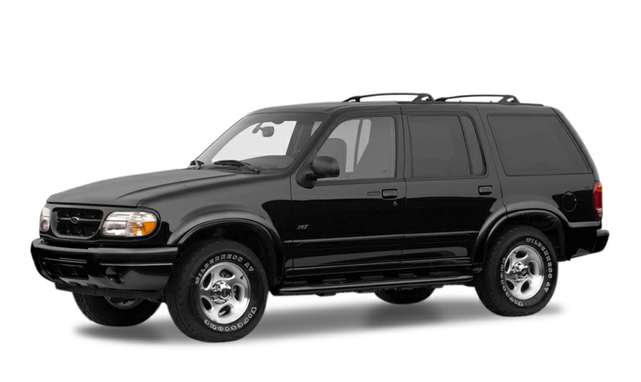 1992–94 Explorer

The first Explorer derived directly from the Ford Ranger pickup truck and was criticized for poor handling. Despite its truck roots, the upper trim levels, XLT and Limited, were nicely equipped, and the Explorer became the country's best-selling SUV. The sole engine was a … 4.0-liter V-6 with 160 horsepower. A four-speed automatic and a variety of four-wheel-drive systems were available, as were rear antilock brakes. No airbags were offered on this generation.
Read more