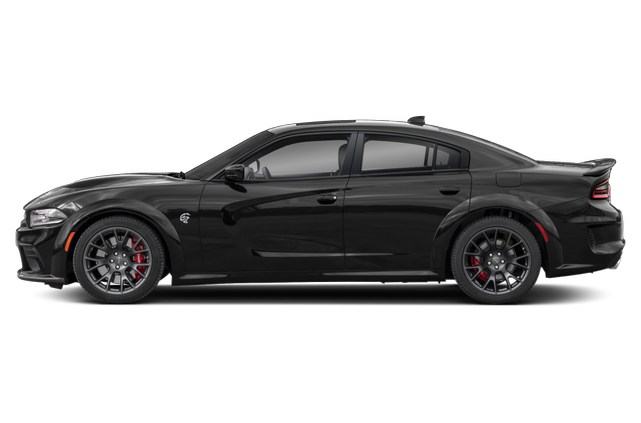 The Dodge Charger's story dates to 1966, when the car debuted as a racy fastback version of the brand's Coronet model. The 1968 and 1969 Chargers are perhaps best known in popular culture for memorable movie and television appearances. Following years of being out of production, the Charger name made an unexpected return for 2006, this time as a full-size rear-wheel-drive sedan closely related to the new-for-2005 Dodge Magnum wagon and Chrysler 300 sedan. Aggressive styling, muscle-car imagery and available V-8 power helped make the latest Charger something more than just another ordinary family sedan.
Latest generation
2011–23 Charger

The Charger was restyled for 2011, but its basic rear-drive mechanicals remained the same (all-wheel drive was available on some models). The base engine was now a 292-horsepower, 3.6-liter V-6, while R/Ts ran a 370-hp, 5.7-liter Hemi V-8; an SRT8 with a 470-hp, 6.4-liter Hemi V-8 … was added for 2012. Other developments included the phasing in of an eight-speed automatic transmission beginning in 2012, touched-up styling inside and out, the addition of a crazy-fast 707-hp SRT Hellcat for 2015, and newly available Apple CarPlay and Android Auto smartphone connectivity in 2017.
Read more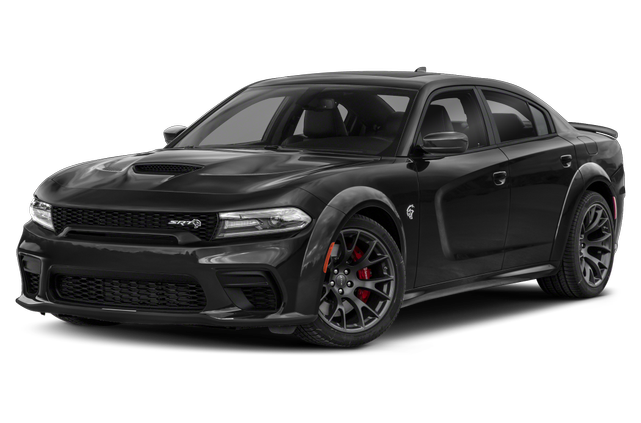 Previous generation
2006–10 Charger
Though classic Dodge Chargers always had two doors, the 2006 reincarnation was a full-size sedan that, in essence, replaced the Intrepid in Dodge's lineup. A product of the DaimlerChrysler years, this roomy sedan shared some under-the-skin engineering with an earlier Mercedes-Benz E-Class. … Over the course of this generation, the Charger offered rear- or all-wheel drive and a choice of V-6 engines, but capturing the most attention were the muscular R/T and SRT8 models, which ran Hemi V-8s with up to 425 hp.
Read more