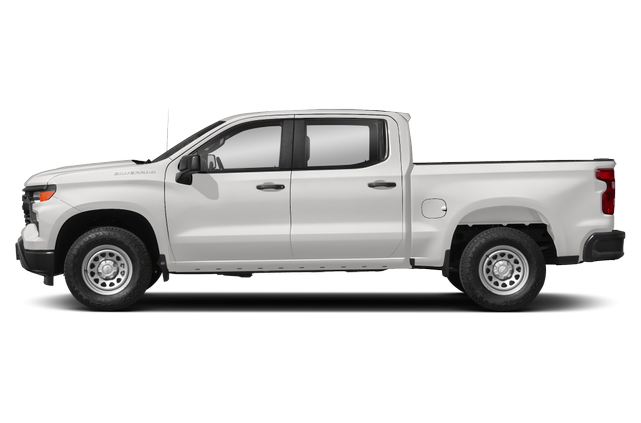 The Chevrolet Silverado 1500 is a full-size, light-duty, half-ton pickup truck with heavy-duty 2500 and 3500 models augmenting the lineup for towing and hauling needs. Combined, Silverado is GM's best-selling nameplate and usually takes second place in overall U.S. vehicle sales. Like most pickups, it's available in various cab configurations, cargo bed lengths and trim levels, ranging from rubber-floored work trucks to premium models for the growing personal-use market. Engine choices have typically been a V-6 and at least two V-8s. The Silverado 1500 shares mechanical underpinnings with GM's other half-ton pickup, the GMC Sierra 1500.
Latest generation
2015–24 Silverado 1500

Chevrolet redesigned the Silverado 1500 for 2019 and officially introduced it at the 2018 North American International Auto Show in Detroit. The hood, doors and tailgate are aluminum, while the body and frame see increased use of high-strength steel. This resulted in up to 450 pounds … of weight savings versus competitors' crew cabs. Powertrain choices include a turbo-diesel 3.0-liter straight six-cylinder and an all-new 10-speed automatic transmission. Interior styling looks mostly unchanged but offers more storage and a centering of the previously offset steering wheel. Eight trim levels will cover the spectrum of customer needs when the Silverado goes on sale in the fall of 2018.
Read more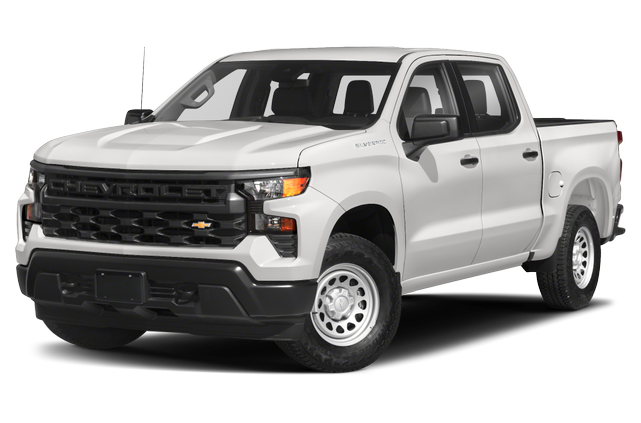 Starting at

Pricing not available

Consumer rating
Combined mpg

0–20

Body style

Pickup Truck
Previous generation
1999–2014 Silverado 1500

The third-generation Silverado 1500 was quieter and smoother than the previous truck. Hinges were moved to the front of the extended cab's rear doors, with an added pillar making the cab more rigid. Fuel economy increased thanks to cylinder deactivation across the powertrain … lineup and an eight-speed automatic transmission seeing wider availability. The redesign was often panned for not going far enough in differentiating the look from the previous iteration, which Chevy addressed in a 2016 refresh most notable for discontinuing the stacked headlight design.
Read more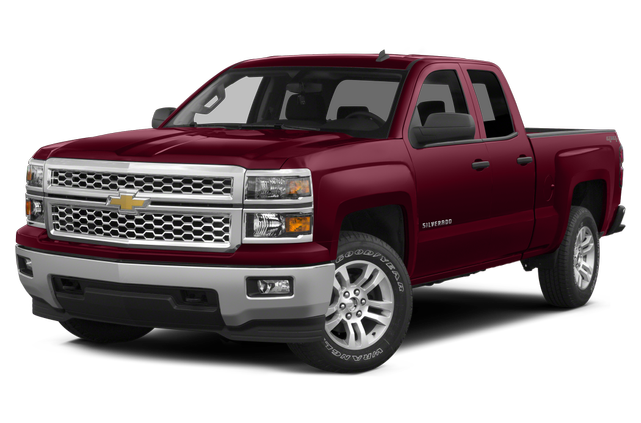 MSRP range

$25,575–$49,180

Consumer rating
Combined mpg

18–20

Body style

Pickup Truck
Notable features in 2014:
Three new direct-injection engines
New sheet metal
New interior
Overhauled mechanical components
Improved pickup utility with new lighting, access and cargo retention