What's the Most Reliable New-Car Brand for 2020?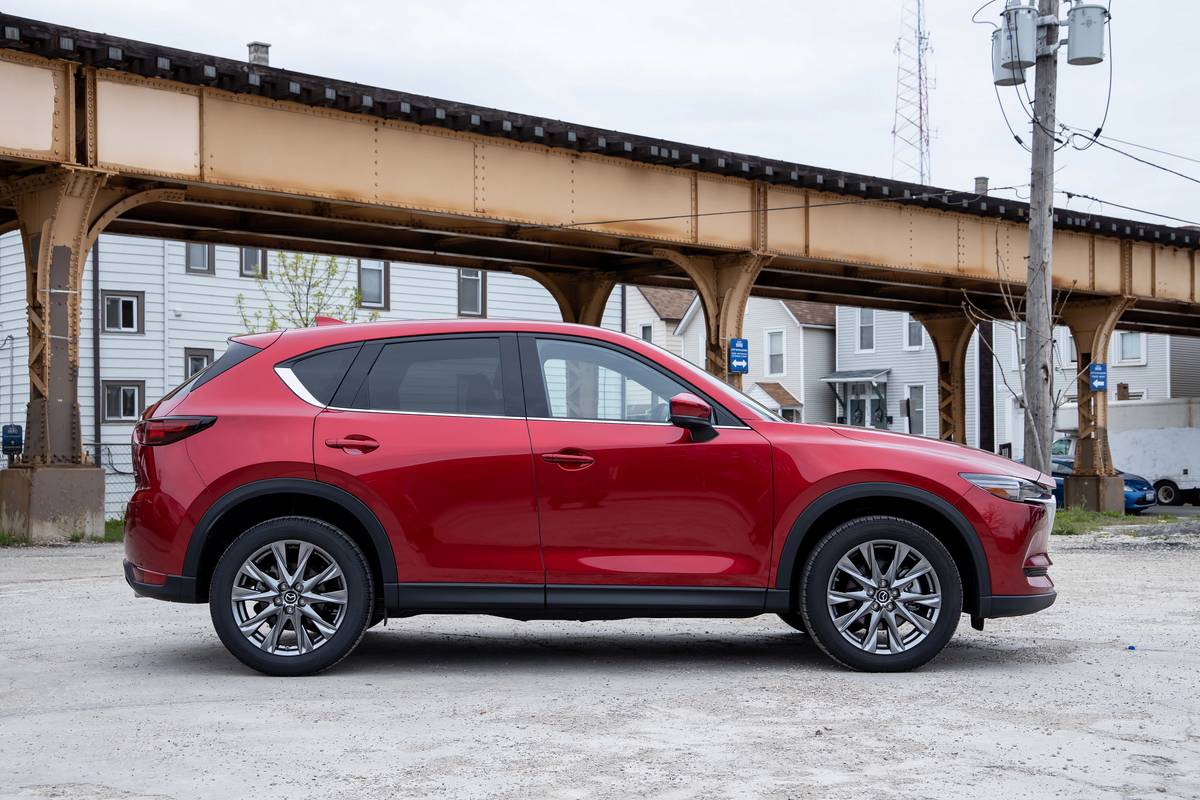 Consumer Reports today released the results of its 2020 Auto Reliability Survey, which ranks automotive brands from most to least reliable, with Japanese automaker Mazda moving up two places from 2019's survey and claiming the top spot for the first time ever. At the other end of the spectrum, Lincoln brings up the rear, dropping 11 places to No. 26 (more than 26 major brands exist, but Consumer Reports lacked sufficient data to rank nine in particular: Acura, Alfa Romeo, Chrysler, Fiat, Genesis, Jaguar, Land Rover, Maserati or Mitsubishi).
Related: Volvo and Hyundai Are Tops, Tesla Not Too Shabby in J.D. Power Tech Survey
The rankings are based on reports from CR members about their ownership experiences. Lowlights from this year's report include everything from "transmissions needing replacement after as little as 5,000 miles to display screens that required hardware replacement and even paint that was marred by embedded human hair," according to the organization. Gross.
It's also worth noting that the survey focuses on issues where components do not operate as intended or break. For example, CR doesn't count instances where owners find the operation of a particular infotainment system annoying, but it does count if the screen goes blank and requires a trip to the dealership — a key difference from reliability studies that count failures and dislikes.
Why Did Mazda Do So Well and Lincoln So Poorly?
According to Consumer Reports, Mazda's top ranking came in part by its cautious approach to vehicle refreshes and redesigns, choosing to stick with proven powertrain and infotainment offerings over all-new ones. Another contributing factor to the Japanese automaker's success is shared platforms and parts across its lineup: If a part is reliable in one vehicle, it stands to reason that it would be reliable in others. This is the first year that a Toyota brand — Toyota, Lexus or the erstwhile Scion — did not occupy the top spot, though Toyota and Lexus are right behind Mazda in second and third place, respectively.
Lincoln, on the other hand, dropped 11 places from a mid-pack ranking to last for two main reasons. First, its new Aviator and Corsair SUVs were beset by a range of issues that lowered the brand's ranking. Second, it discontinued the Continental and MKZ sedans, two traditionally reliable vehicles that might have offset the new SUVs' low scores.
The Full Rankings
Consumer Reports breaks its rankings down into three subcategories: a small section called More Reliable at the top of the list; a larger section called Reliable encompassing the middle of the pack; and a final small section, Less Reliable, at the bottom. Here are the full scores, with the automaker's movement in the rankings relative to last year's CR ranking in parentheses.
More Reliable 
1. Mazda (up 1)
2. Toyota (up 1)
3. Lexus (down 2)
4. Buick (up 14)
5. Honda (up 7)
6. Hyundai (no change)
Reliable
7. Ram (no change)
8. Subaru (down 1)
9. Porsche (down 5)
10. Dodge (down 2)
11. Infiniti (up 2)
12. BMW (up 5)
13. Nissan (down 2)
14. Audi (no change)
15. Kia (down 6)
16. GMC (up 6)
17. Chevrolet (up 8)
18. Volvo (up 6)
19. Jeep (up 7)
Less Reliable
20. Mercedes-Benz (up 1)
21. Cadillac (up 9)
22. Ford (down 6)
23. Mini (down 13)
24. Volkswagen (up 3)
25. Tesla (down 2)
26. Lincoln (down 11)
The most significant movement upward in rankings belongs to Buick, which moved all the way to fourth and is the highest-ranked Detroit-based brand. CR attributes this success to the relative lack of new Buick models, allowing the automaker to work out issues in its existing lineup. Another factor is the discontinuation of the Regal, which had dragged down Buick's overall score.
By contrast, the biggest single-year drop in the rankings belongs to Mini, slipping 13 places to roughly mid-pack among the Less Reliable group. (Lowest-ranked Lincoln had the second-largest drop, at 11 places.)
Two SUVs shared the lowest single-vehicle score for 2020: the Mercedes-Benz GLE and Ford Explorer. Members reported problems with the GLE's powertrain and infotainment, while the Explorer's woes included "numerous transmission replacements, along with drive system, in-car electronics, power equipment, and engine and body hardware issues," according to CR.
How Reliable Is Tesla?
Less than six months after a poor, if unofficial, showing in J.D. Power's Initial Quality Study, Tesla ranked second from the bottom in CR's reliability survey. Among its bugaboos was the California automaker's apparent culpability for the hairy paint. The new Model Y helped bring Tesla's ranking down to next to last, with reported build quality issues and paint problems beyond the embedded hair, including reports of mismatched paint. Of the current Tesla models on sale, only the Model 3 is rated as reliable by Consumer Reports, and it's the sole Tesla to earn the company's recommendation. The Model Y, Model S and Model X are all not currently recommended.
More From Cars.com:
Related Video:
Cars.com's Editorial department is your source for automotive news and reviews. In line with Cars.com's long-standing ethics policy, editors and reviewers don't accept gifts or free trips from automakers. The Editorial department is independent of Cars.com's advertising, sales and sponsored content departments.