What Cars Are as Fast as the 2018 Ford Mustang GT?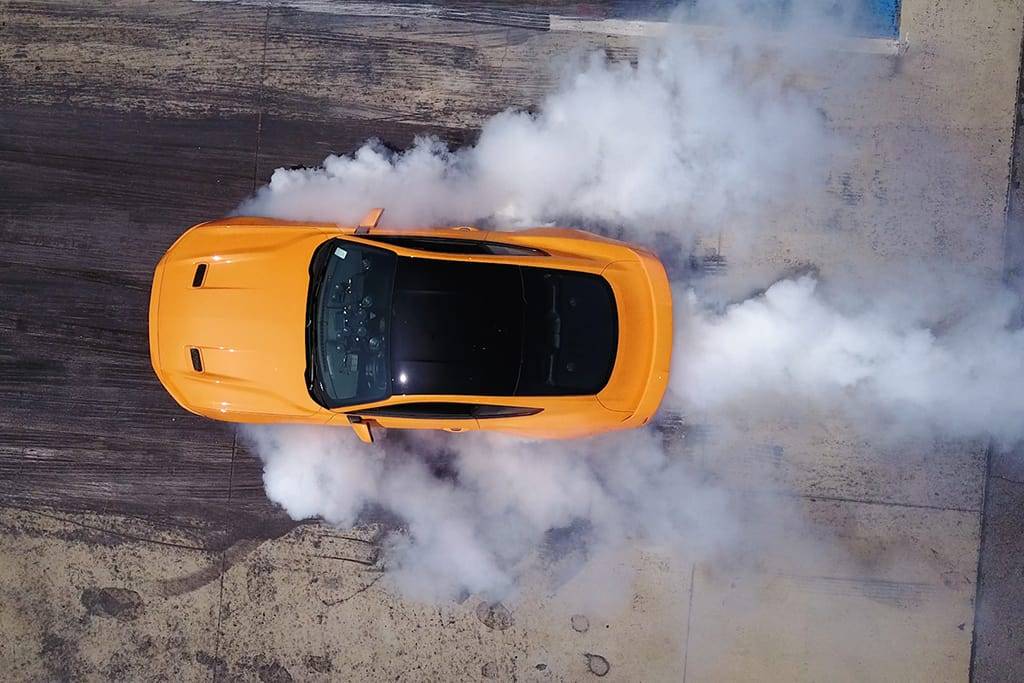 CARS.COM — A sub-4-second zero-to-60-mph time is nothing to sneeze at, and it used to be the stuff of high-priced sports cars. But as cars of all types have gotten more powerful — even as fuel-economy regulations tighten — blisteringly quick zero-to-60-mph times have become more common.
Related: 2018 Ford Mustang GT's Magic Numbers Are 4-6-0: 460 HP, 4 Seconds to 60
Look no further than the forthcoming 2018 Ford Mustang GT, which Ford claims will sprint to 60 mph in less than 4 seconds with its 460-horsepower V-8 engine, 10-speed automatic transmission and optional Performance Package. It got us thinking: What other cars reach 60 mph with equivalent quickness?
We combed through automaker performance and acceleration specs and our own test data searching for cars that can run from zero-to-60 mph in around 4 seconds. As you can see from the list below, there's no shortage of models — or body styles — that meet the mark, and they're available across a wide range of starting prices (all prices include a destination charge).