Shopping for a Used Car? Here Are the Most Reliable 2018 Vehicles According to J.D. Power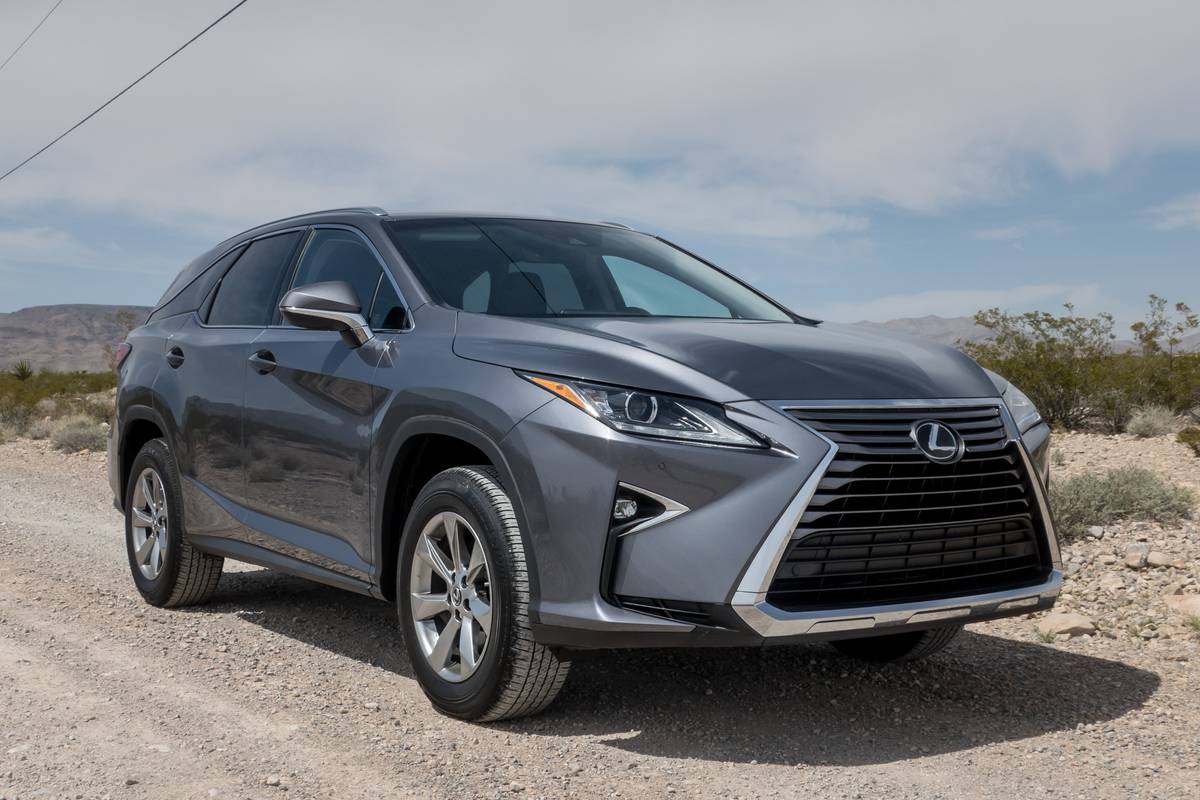 If you're shopping for a car, reliability and dependability are important factors — particularly when looking for a used car. Well, the folks at consumer-advocate outlet J.D. Power have some good news: Vehicle dependability is at an all-time high. That's based on the results of the agency's 2021 U.S. Vehicle Dependability Study, which used the responses from more than 33,000 original owners of model-year 2018 vehicles to determine the frequency of 177 specific problems.
Related: Dodge, Kia Are Most Reliable Car Brands in First 90 Days, While Tesla Perturbs
"The study results validate what we have known for some time," Dave Sargent, vice president of global automotive at J.D. Power, said in a statement. "Automakers are making increasingly dependable vehicles — but there are still some problem areas that need to be addressed and some warning signs on the horizon."
The study ranks automakers by the frequency of their problems per 100 vehicles (PP100) and also awards individual models dependability awards in various vehicle classes. Overall, vehicles are improving, with the average PP100 score decreasing by 10% compared to the 2020 survey. Problems in every one of the study's eight categories of problems also decreased.
Most Reliable Car Brands
Here's the complete ranking of brands, followed by their PP100 score (the industry average is 121).
1. Lexus (81)
2. Porsche (86)
3. Kia (97)
4. Toyota (98)
5. Buick (100)
6. Cadillac (100)
7. Hyundai (101)
8. Genesis (102)
9. Lincoln (106)
10. Acura (108)
11. BMW (108)
12. Chevrolet (115)
13. Mitsubishi (116)
14. Mazda (121)
15. Mercedes-Benz (122)
16. Ram (123)
17. Dodge (125)
18. Mini (125)
19. Subaru (125)
20. Audi (127)
21. Nissan (128)
22. Ford (130)
23. Infiniti (137)
24. Jeep (141)
25. GMC (143)
26. Volvo (143)
27. Honda (145)
28. Volkswagen (163)
29. Chrysler (166)
30. Jaguar (186)
31. Alfa Romeo (196)
32. Land Rover (244)
Most Reliable Cars
Small Premium Car: BMW 2 Series
Compact Car: Volkswagen Beetle
Compact Premium Car: Lexus ES
Mid-Size Car: Kia Optima
Mid-Size Sporty Car: Chevrolet Camaro
Mid-Size Premium Car: Genesis G80
Large Car: Toyota Avalon
Small SUV: Kia Sportage
Small Premium SUV: Mercedes-Benz GLA-Class
Compact SUV: Buick Envision
Compact Premium SUV: Porsche Macan
Mid-Size Pickup: Nissan Frontier
Mid-Size SUV: Kia Sorento
Mid-Size Premium SUV: Lexus GX
Minivan: Toyota Sienna
Large SUV: Chevrolet Tahoe
Large Light-Duty Pickup: Toyota Tundra
Large Heavy-Duty Pickup: Chevrolet Silverado HD
More From Cars.com:
For the ninth time in the last 10 years, Lexus is ranked as the most dependable brand, while the Porsche 911 is the most dependable individual vehicle overall for the second time in three years. Honors for the City Car, Compact Multi-Purpose Vehicle, Compact Premium Sporty Car, Compact Sporty Car, Large Premium Car, Large Premium SUV, Mid-Size Premium Sporty Car, and Small Car categories were not awarded due to insufficient criteria.
Perhaps one of the biggest surprises on this list is Honda, ranked 27th with 145 PP100. According to Sargent, most of that can be attributed to the launches of both the popular Accord mid-size sedan and Odyssey minivan for the 2018 model year, as new vehicles tend to have more problems in their first model year than carryover vehicles.
Another potential surprise is the omission of Tesla from this ranking. According to J.D. Power, the manufacturer must give the agency permission to contact owners in 15 out of 50 states (including California), and Tesla declined to participate. Based on the responses from owners in the remaining 35 states, J.D. Power calculated a PP100 score of 176 for Tesla, which would place it in between Chrysler and Jaguar.
The most significant problem area for all vehicles is the Audio/Communication/Entertainment/Navigation category, which accounts for 24% of all reported problems. This includes things like difficulties with Bluetooth connectivity, navigation system operation and functionality, and more. It's also worth noting that while the annual survey is weighted toward what J.D. Power calls "defects or malfunctions" (aka things breaking), other reported problems are considered design issues — i.e., things that work as intended, but with a user experience that is frustrating or confusing, or that owners simply don't like.
Advanced driver assistance systems are also an area of growing problems compared to the 2020 study, but according to J.D. Power, the issue is mostly the increased prevalence of these systems in newer vehicles, which in turn led to more complaints.
Related Video:
Cars.com's Editorial department is your source for automotive news and reviews. In line with Cars.com's long-standing ethics policy, editors and reviewers don't accept gifts or free trips from automakers. The Editorial department is independent of Cars.com's advertising, sales and sponsored content departments.