Real-World Gas Mileage for 2019 Lexus UX Not What U Might X-pect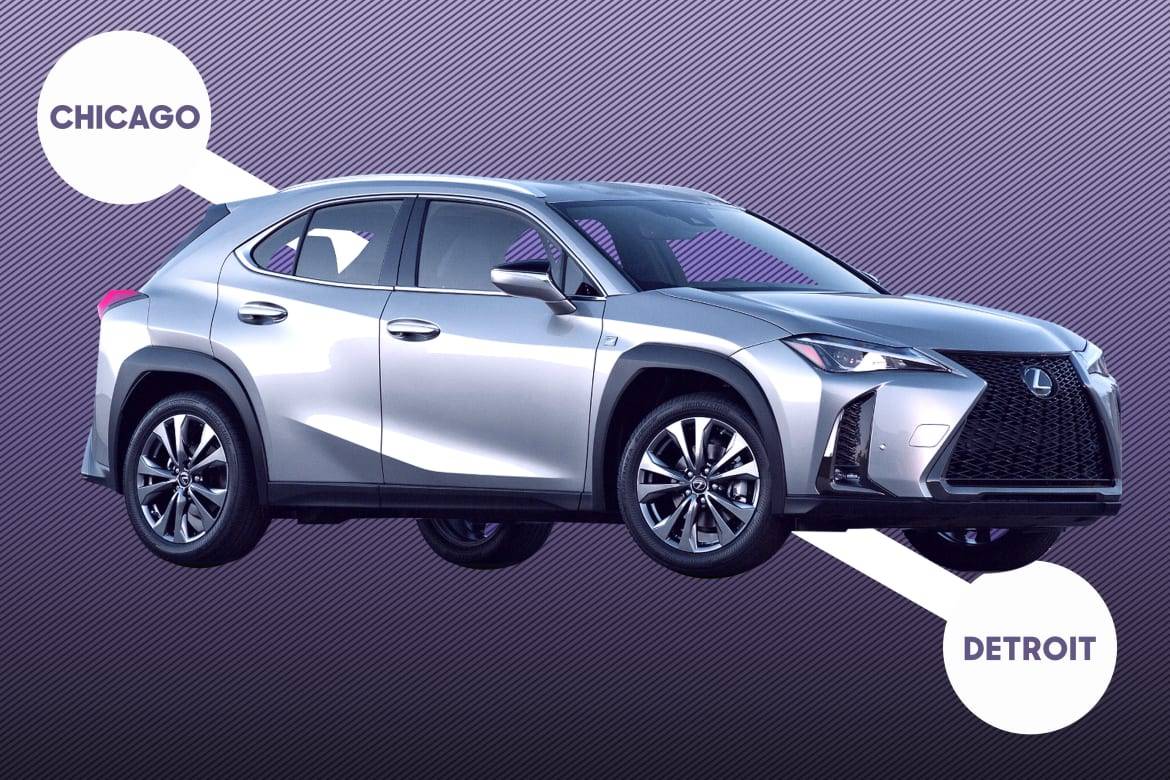 Besides budget-friendly pricing and easier maneuverability and parking, one of the selling points of subcompact luxury SUVs is fuel economy. The all-new 2019 Lexus UX is one of the most fuel-efficient models in its class, and it's offered in gas-only UX 200 and hybrid UX 250h form.
Related: 2019 Lexus UX 200 First Drive: Missing a Solid User Experience
The UX 200 comes only with front-wheel drive and gets an EPA-estimated 29/37/33 mpg city/highway/combined, which is significantly better than some of its key competitors. The UX 250h is more efficient still; front-drive versions are EPA-rated 43/41/42 mpg, while all-wheel-drive models come in slightly lower at 41/38/39 mpg.
EPA ratings are much more indicative of real-world gas mileage than they used to be, but we were still curious to see what type of mileage our test car, a UX 200 F Sport, would get on a round-trip from the Chicago suburb of Evanston, Ill., to Detroit. The results were a little surprising.
On the trip to Detroit, I logged 282.6 mostly highway miles and averaged 31.3 mpg, according to the trip computer. My gas-pump-based fuel economy calculation was a near-identical 31 mpg. The return trip covered 281.1 miles, but on this leg, the trip computer's mpg average jumped to 35.8 mpg. Higher still was the gas pump calculation at 36.4 mpg.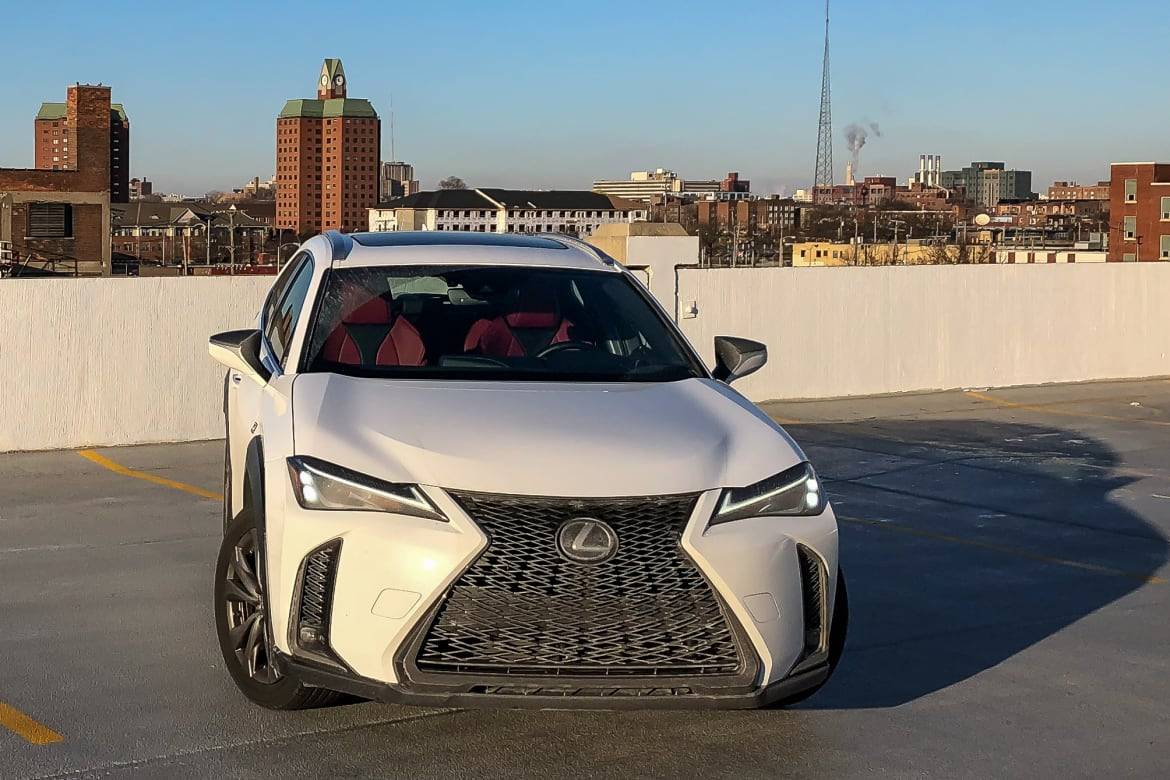 The 4.5-mpg swing reported by the UX 200's trip computer was surprising considering driving conditions to and from Detroit were nearly identical. There wasn't much traffic, resulting in an average speed of 64 mph on the way to Detroit and 63 mph on the way home. The outside temperature ranged from 29 to 36 degrees on the way there and 32 to 36 degrees on the drive back. I didn't use cruise control on either leg of the trip, and the automatic climate control system was set to 70-72 degrees. It wasn't particularly windy outside, either.
More From Cars.com
Though the UX 200 has the look of a luxury SUV — both on the outside and inside — the driving experience is more like an economy car. Power comes from a 169-horsepower, 2.0-liter four-cylinder engine that works with a continuously variable automatic transmission, and acceleration is sluggish — especially at highway speeds, where the engine is better at producing noise than passing power.
The ride can also feel choppy on the highway and is firm in general. All trim levels have 18-inch alloy wheels, but the F Sport version gets different springs and stabilizer bars. The changes are designed to make the UX feel sportier, but the bumpy ride doesn't make you feel like you're in a luxury SUV.
Even still, with a base price of $33,025 including destination, perhaps luxury looks and good gas mileage are enough. However, if the UX's driving experience leaves you wanting more, you may want to check out the more expensive BMW X2.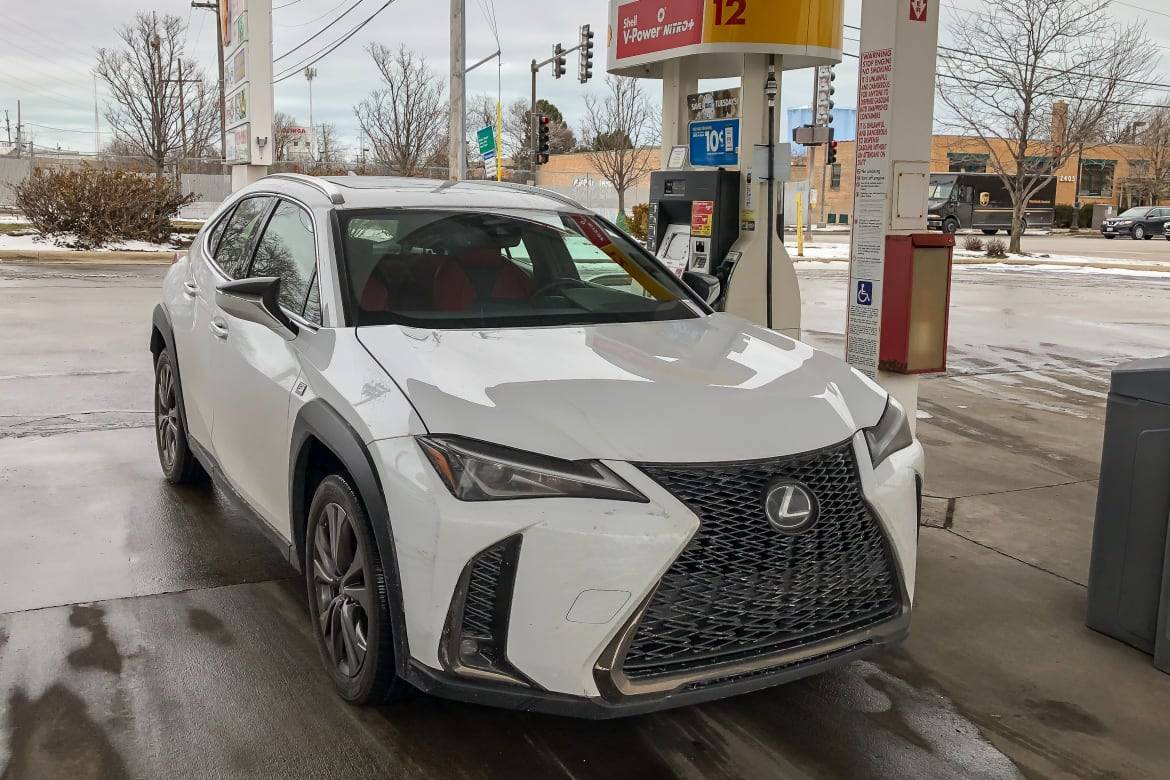 Cars.com's Editorial department is your source for automotive news and reviews. In line with Cars.com's long-standing ethics policy, editors and reviewers don't accept gifts or free trips from automakers. The Editorial department is independent of Cars.com's advertising, sales and sponsored content departments.