Mustang GT500, Sub-Bronco Off-Roader Part of Ford's 2020 Vision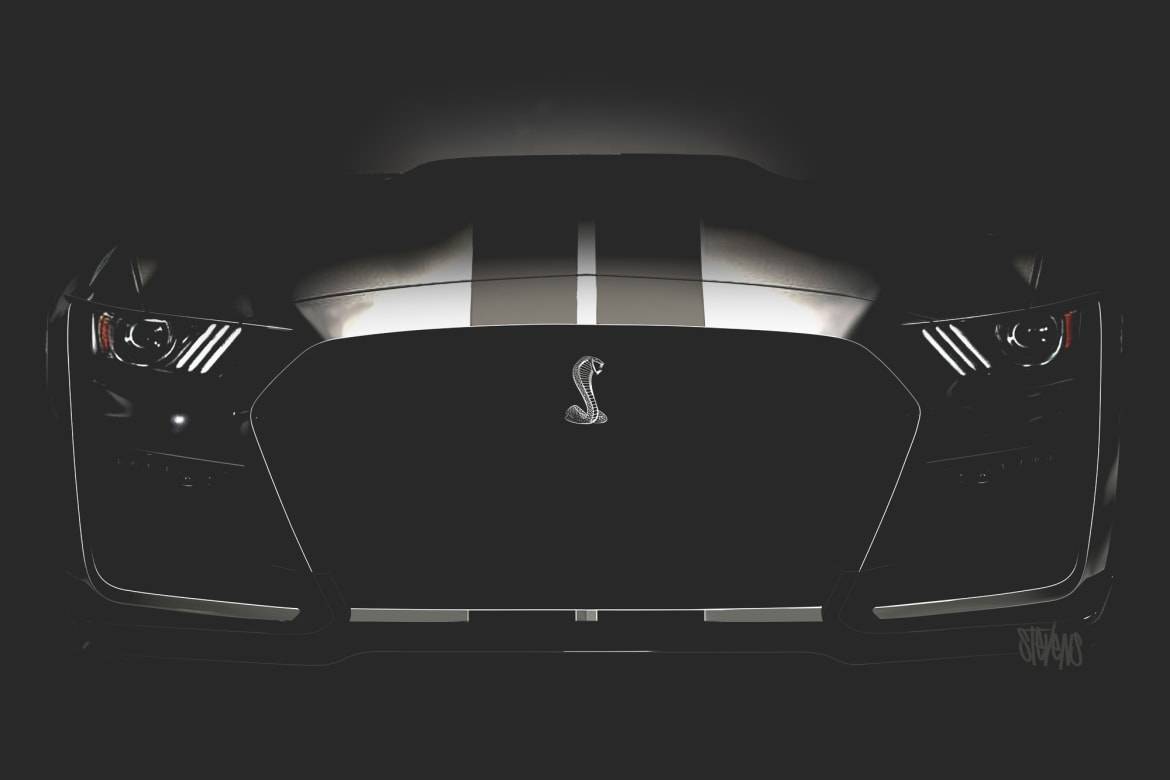 CARS.COM — Ford Motor Company has given the world a little peek into the company's future product plans at a secret meeting today at Ford World Headquarters in Dearborn, Mich. — and while Cars.com was there, we are only allowed to tell you about a few of the things we were able to see.
Related: Ford Announces Return of Bronco, Ranger
Suffice it to say, there's some exciting stuff coming from the Blue Oval brand in the next 24 months, including new technology and some all-new models. The most exciting of those new models will be the Mustang Shelby GT500 and an off-roader slotting below the upcoming Bronco; read on for more.
More SUVS Are Coming — Look Out, Jeep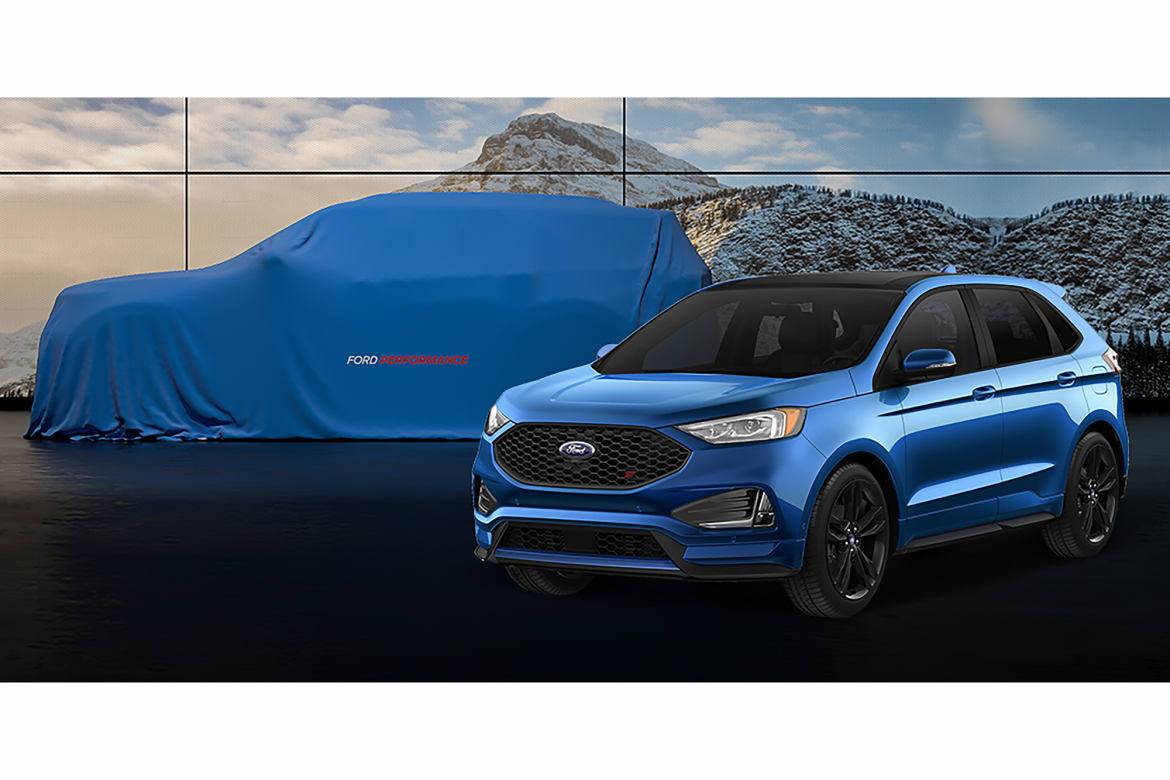 Caught late to the party in terms of the wholesale global shift to crossovers and SUVs, Ford is planning on making up for lost time with an all-new Escape and Explorer, set to arrive in 2019. The next Explorer will also get an ST high-performance version, just like the Edge ST that slots below it.
These will indeed be all-new vehicles — Ford has announced that it is abandoning the "platform" idea that has been the backbone of its automotive offerings, instead moving to a system that will employ only five "architectures" across the company. From those five common architectures, Ford will create its entire vehicle lineup.
About 70 percent of any given vehicle will be common and shared with other vehicles, while 30 percent will be unique parts that differentiate those vehicles, such as bodies, interiors, etc. The five architectures will be a front-wheel-drive unibody model (passenger cars and small crossovers), a rear-wheel-drive unibody one (performance cars like the Mustang), a body-on-frame one (likely for pickup trucks and big SUVs), a commercial van platform (for the Transit) and a unique battery-electric vehicle platform.
Little Bro for Bronco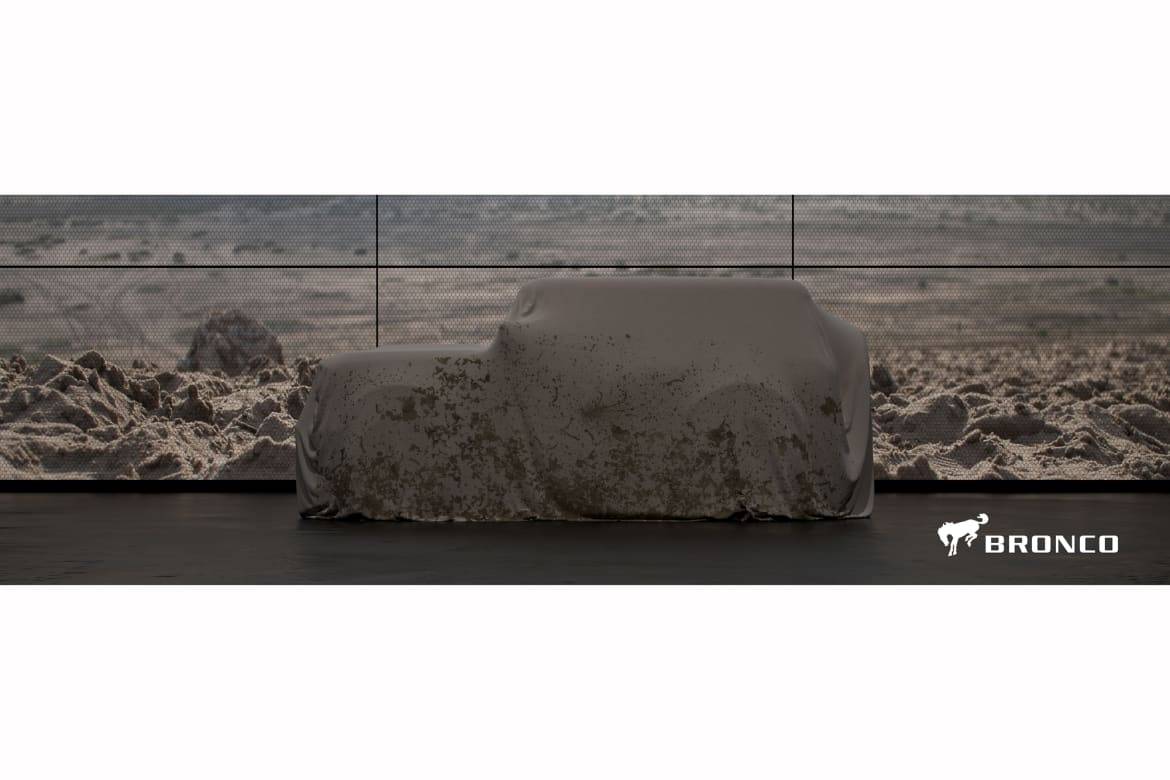 Ford confirmed that the Bronco is coming, but also announced that it will be selling a dedicated off-road capable SUV that slots below the Bronco. The company hasn't come up with a name for this new model, but it will be showing up in Ford showrooms by 2020. No simple crossover "soft-roader," Ford says this model is a real-deal dirt performer — actual off-road ability from the start, not just in a special Trailhawk-like trim level.
Ford said that its off-road vehicle focus will be different than that of Jeep, saying that its customers want luxurious, capable machines that are less about rock crawling and more about versatile off-road machines that are still comfortable and stable at high speed on-road. The runaway sales success of the F-150 Raptor has inspired them, company officials said, and will serve as the aesthetic for the company's off-road efforts going forward.
The Ultimate Mustang
Ford hasn't forgotten about cars, though, with the confirmation that the Mustang Shelby GT500 will be in showrooms by 2020. A new teaser image was released along with the news that it will share a showroom with the Mustang Shelby GT350 for the first time in more than 50 years.
Electricity for Everyone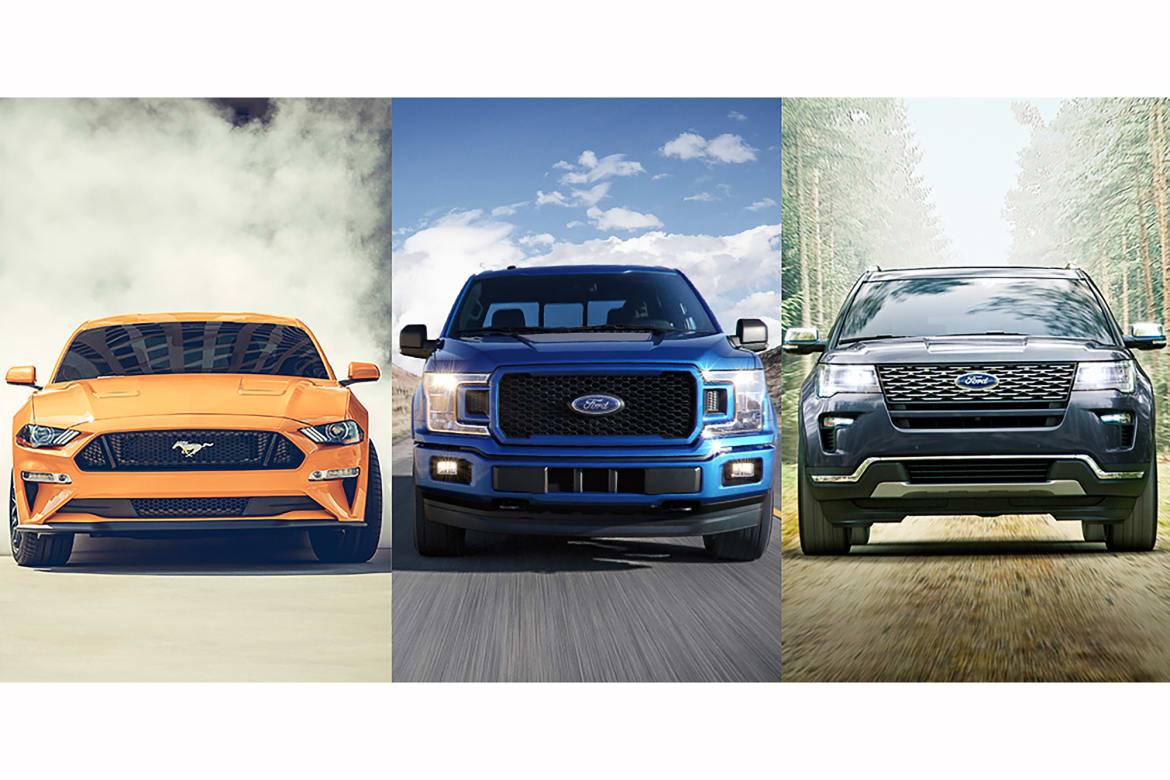 Hybrids are coming for all of Ford's high-volume new models, with the company promising electrification will be available across the board. This includes vehicles like the upcoming Bronco and the redesigned next-generation F-150 — both of which will arrive by 2020 — as well as the new Mustang. The company has redesigned its hybrid system, making it smaller, lighter and more efficient. It will not impact passenger room as much, according to Ford, thanks to the redesign.
Each model will have a different focus for its hybrid system — the Mustang's, for instance, will be performance-oriented, giving the ability of a big V-8 sports car with improved low-end torque. The F-150 hybrid will focus on work, offering an integrated generator for commercial-minded customers. And models like the new Explorer hybrid will be offered as a hedge against rising fuel prices, allowing customers to still enjoy big three-row SUVs without sacrificing improvements in fuel economy.
Ford Future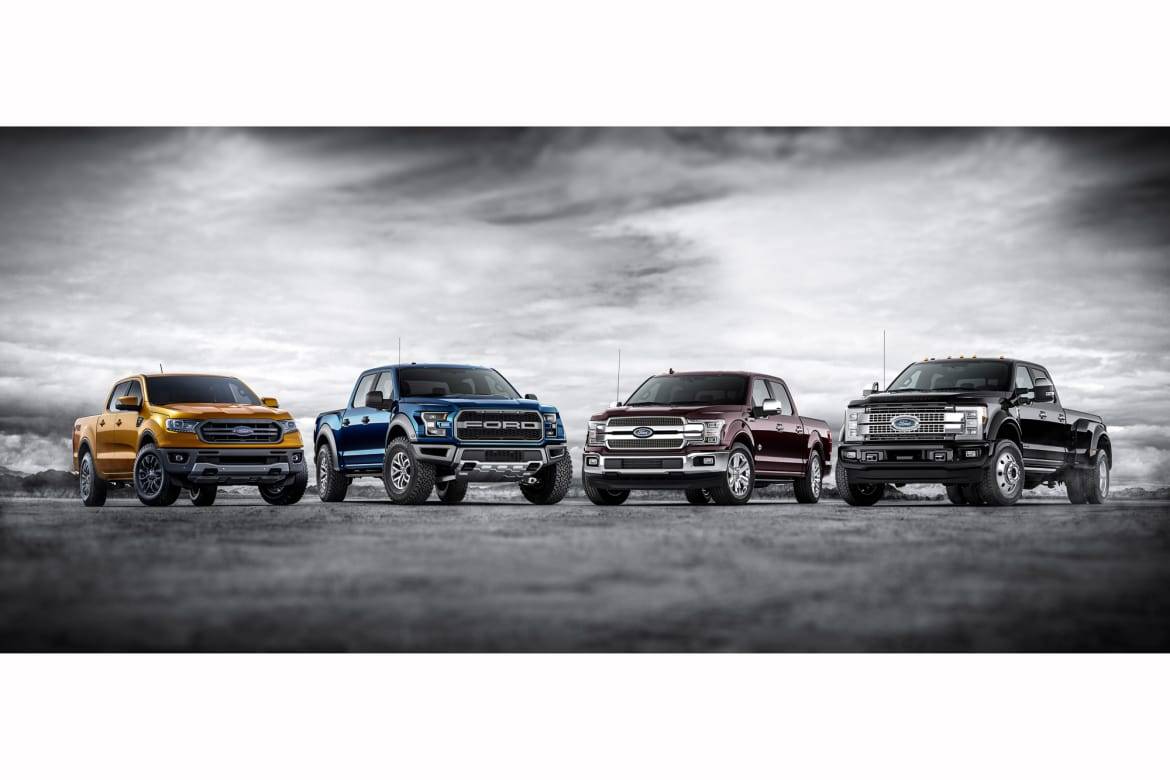 The next two years should provide a lot of interesting activity from Ford at auto shows and special events as the company quickly rolls out a slew of new products. It can't come a moment too soon — the average age of vehicles in a Ford showroom is currently 5.7 years, a number Ford says it's going to drop to 3.3 years by 2020, giving it the freshest lineup in the industry. Two years might be a long time to wait, but with the best look in years into Ford's product development efforts, we're excited about what we'll be able to show you in the coming months.
Cars.com's Editorial department is your source for automotive news and reviews. In line with Cars.com's long-standing ethics policy, editors and reviewers don't accept gifts or free trips from automakers. The Editorial department is independent of Cars.com's advertising, sales and sponsored content departments.