Looking for a New-Car Deal for Labor Day? Let Us Do the Work for You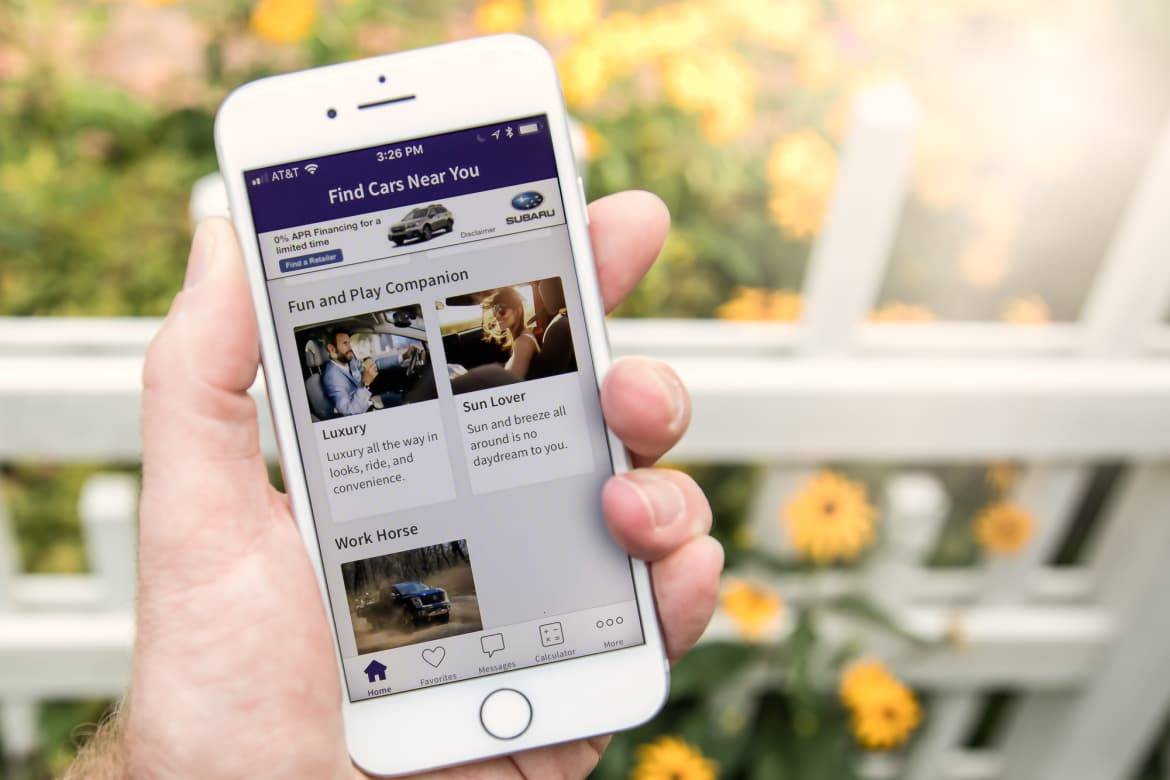 Believe it or not, Labor Day wasn't always a time when you could drop by the auto mall for a new set of wheels. The holiday that celebrates U.S. workers rose to prominence in the late 1880s, a full decade before the first car dealership opened its doors. For those who wanted a good haggle, the local carriage repository would have to suffice. Cut a deal, and you could celebrate afterward at the vaudeville show.
Related: What's the Best New-Car Deal for August 2018?
Horsepower and YouTube have replaced horses and tuberculosis, but Labor Day lives on. And it's one of the big weekends for auto sales, driving 3 percent of sales for the entire year, J.D. Power noted on Monday. That comes amid big Labor Day discounts: "Typically speaking, it's the largest increase from an overall [incentive] spend as far as holidays are concerned," said Chris Li, a forecasting expert at the firm.
This year's holiday might see a lighter bump for incentives versus a typical year given the industry's sales cutoff ends Aug. 31 rather than spilling into Labor Day, as it often does. That was also the case last year, and Li expects a year-over-year drop in overall discounts. But plenty of automakers have discounts in place. Looking to kick some tires? Here are a few deals we spotted.
Sedans and Hatchbacks
Ford Focus: As we noted in early August, Ford is offering $4,000 off most variants of the 2018 Focus through Oct. 1 — among the largest discounts from a percentage standpoint on this list. Discounts on the Focus Electric and high-performance Ford ST are lower; the range-topping Focus RS doesn't have any advertised cash incentives. Discount financing, meanwhile, amounts to 2.9 percent for up to 84 months for qualified shoppers on all but the Focus RS.
Hyundai Elantra, Elantra GT: Through Sept. 4, Hyundai is offering $2,500 off the 2018 Elantra sedan and Elantra GT hatchback. Alternately, qualified customers can take $1,000 plus zero percent financing for up to 72 months on the Elantra sedan or $500 plus 1.9 percent financing for up to 60 months on the Elantra GT.
Kia Optima: Through Sept. 4, Kia is offering $3,500 off the 2018 Optima. Alternately, qualified shoppers can get zero percent financing for up to 72 months.
Nissan Sentra: Through Sept. 4, Nissan is offering $2,250 to $2,750 off the 2018 Sentra. Alternately, qualified shoppers can take $500 plus zero percent financing for up to 60 months. Want the higher-performance Sentra NISMO? Good news: Those versions qualify for even more cash.
SUVs
Pickup Trucks
Ford F-150: Now through Oct. 1, Ford is offering $3,750 to $4,250 off the 2018 F-150's mainstream XLT trim level; the range depends on region. Incentives on other trim levels are considerably lower, but the XLT accounts for nearly half of new F-150 inventory on Cars.com. Alternately, qualified shoppers can get 3.9 percent financing for up to 84 months.
Ram 1500: Hot-ticket redesigns don't always mean minimal discounts. For the overhauled 2019 model-year 1500, Ram is offering $4,500 to $5,500 in discounts (depending on region) through Sept. 4 on Big Horn and Lone Star trims. (With a few equipment variations, the Lone Star is generally the equivalent trim to the Big Horn for Texas markets.) In some regions, various additional discounts apply — from $1,250 for shoppers who secure standard financing through Chrysler Capital, Ram's financing arm, to average dealer discounts of around $2,600 to $3,600 atop the factory cash for certain cab configurations.

Specifics vary for the regions and configuration, but all advertised deals have one common thread: Big Horn and Lone Star trims, which account for about half of all 2019 Ram 1500 inventory on Cars.com, get the biggest discounts. In all areas we surveyed, qualified shoppers can instead opt for zero percent financing for up to 36 months plus $500 to $1,750 (depending on region) for the Big Horn and Lone Star. Meanwhile, other trim levels of the 2019 Ram 1500 generally have lighter discounts regardless of region.
Cash Deals on the Rise
Even as overall incentives ebb, cash deals have come into prominence, especially among small SUVs. That's according to Tyson Jominy, a managing director for J.D. Power's analytics arm.
"It's not even that we've seen a decline in the number of zero, zero-9 [percent] offers," Jominy said. "What's changed is that consumers are now taking more cash than we've seen, so we're seeing that shift in consumer behavior."
Cash discounts are "typically the cheapest incentive tactic" from the automaker's playbook, he added. And, given today's financing rates are still historically low, shoppers can come out ahead. "You can still get a fairly competitive standard rate, and you can take the cash and potentially do even better than with a zero percent offer," Jominy said.
Cars.com highlights cash and financing deals for Labor Day, but cash is our main barometer to determine the strongest deals. We analyze discounts relative to the price of the car, as $2,000 is a lot more on a Ford Focus than a Ford Explorer. Note that low-interest financing usually comes in lieu of cash discounts; you seldom get both deals on the same vehicle.
Our numbers are current as of publication for the markets we survey (generally Atlanta, Chicago, Denver, Houston, Los Angeles and New York). They reflect advertised customer discounts, not unadvertised factory-to-dealer cash. Discount financing typically requires qualifying credit, too, and incentives may vary by region and trim level; automakers may also change them later in the month. In sum: Your discounts may vary, so check with your local dealer for specifics.
Cars.com's Editorial department is your source for automotive news and reviews. In line with Cars.com's long-standing ethics policy, editors and reviewers don't accept gifts or free trips from automakers. The Editorial department is independent of Cars.com's advertising, sales and sponsored content departments.