How Much Does It Cost to Fill Up a 2019 Lexus UX?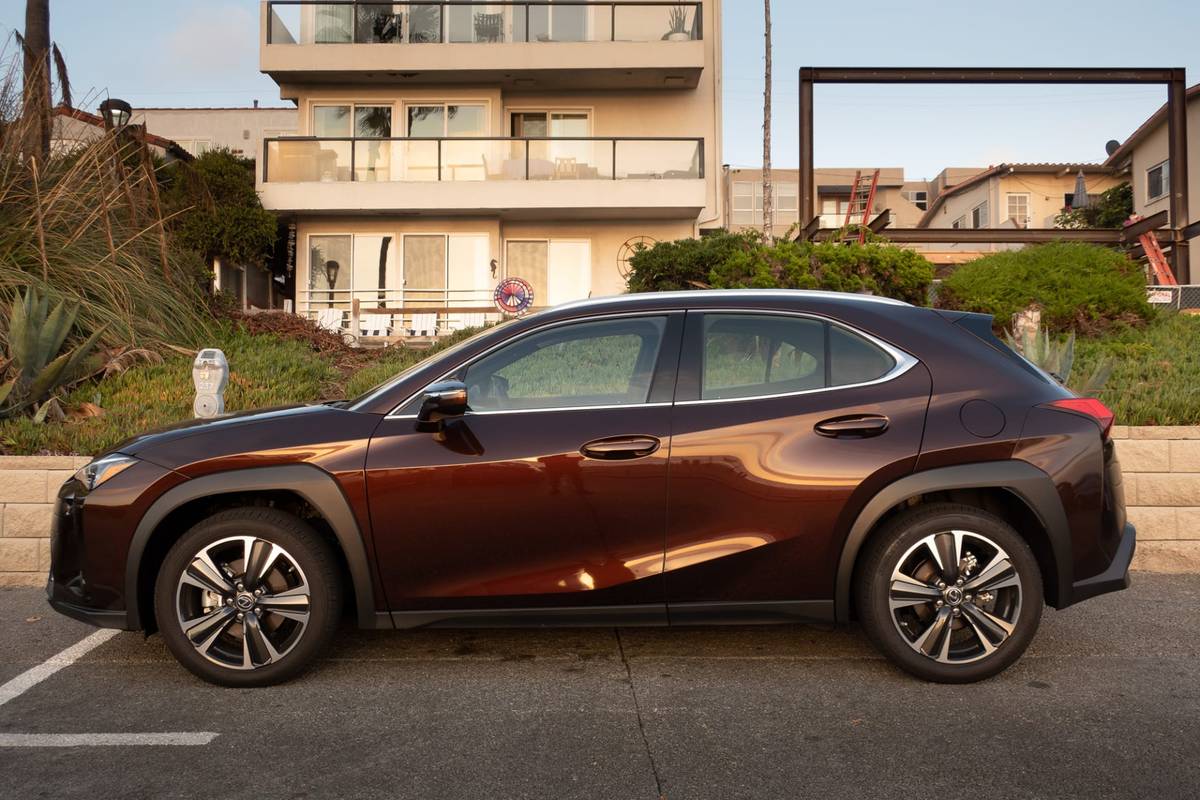 At its introduction during the 2018 New York auto show, we were excited to discover the 2019 Lexus UX 200 had better-than-expected headroom, quality cabin materials and updates to Lexus' control scheme to make the system more manageable. We were also excited to discover it undercut competitors like the BMW X2 and Audi Q3 when it came to price. Though the user experience was lacking when we finally got behind the wheel, the UX could still make a good buy for value-minded shoppers. How does that translate at the pump?
Related: Real-World Gas Mileage for 2019 Lexus UX Not What U Might X-pect
To balance the superlative fuel mileage we found in a real-world drive, you'd be paying more to fill your UX up this week than the week before. The AAA Daily Fuel Gauge Report early Thursday said the national average for regular gas was $2.38, an increase of 10 cents from a week ago.
Here's what that means for the 2019 Lexus UX 200 and its 12.4-gallon tank:
At the national average, you'd fill up a UX at the cost of $29.51.
In California, which atypically outpaced Hawaii to lead the nation as the most expensive average for regular at $3.28 per gallon, you'd pay $40.67.
At the other end of the spectrum in Alabama and Mississippi, which each averaged $2.09 per gallon, you'd pay $25.92.
Regular wasn't the only fuel on the rise this week. Premium gas was up 8 cents to $2.93, and diesel fuel was 4 cents higher to $2.96. Gas prices jumped by double digits in about half of the 50 states over the past week, the biggest weekly increase since Hurricane Harvey slammed into the Gulf Coast in late August 2017.
Higher oil prices and a reduced supply of gasoline contributed to the increases at the pump the past week. Many U.S. refineries are currently undergoing scheduled or emergency maintenance, cutting gasoline production. Moreover, refineries will soon start switching to summer gasoline blends, which are more expensive to produce, increasing the prospects that gas prices could continue to rise.
More From Cars.com
Cars.com's Editorial department is your source for automotive news and reviews. In line with Cars.com's long-standing ethics policy, editors and reviewers don't accept gifts or free trips from automakers. The Editorial department is independent of Cars.com's advertising, sales and sponsored content departments.