Ford Predicts 47 mpg for C-Max Hybrid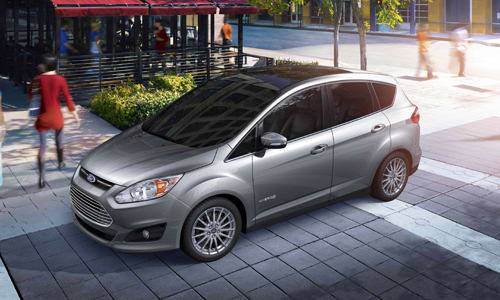 The C-Max is Ford's first dedicated hybrid; it uses a 2.0-liter four-cylinder engine and a lithium-ion battery-powered motor for a total of 141 horsepower. It comes as Ford phases out its Escape Hybrid after the 2012 model year, which was EPA-rated at just 34/31 mpg.
Though the C-Max offers a little less cargo room — 24.5 cubic feet behind the rear seats compared to the Prius v's 34.3 cubic feet — it look like it'll be a little cheaper at the pump and at the dealership. The 2012 Toyota Prius v starts at $27,310, including a $760 destination charge. The C-Max will start at $25,995 when it goes on sale this fall; Ford has not yet confirmed its destination charge.
Related
2013 Ford C-Max Hybrid, Plug-in Hybrid at 2011 Detroit Auto Show
2013 Ford C-Max Hybrid Priced at $25,995
More Ford News