4 Japanese Classics That Need to Make a Comeback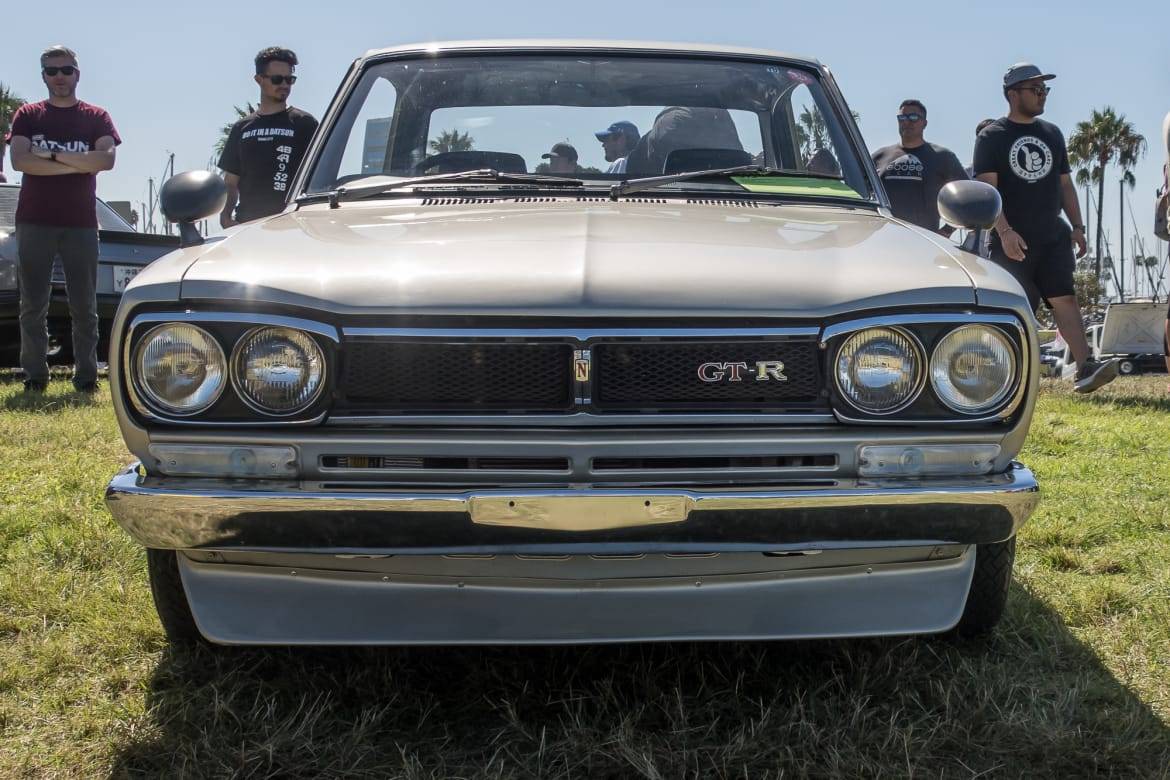 We get our fair share of great cars here in the U.S., but there always seem to be a few desirable models just outside of our grasp in Asia or Europe. Import laws make it difficult in most cases to buy the car you want from overseas and bring it stateside — especially true for the Japanese auto market, home to prominent automakers with vehicles over the years that enthusiasts in America could only salivate over.
Related: 2018 Nissan GT-R Gets $102K 'Bargain' Base Model
The foremost example might be the Nissan GT-R, which reached legendary status in the U.S. as forbidden fruit. For many years, the "Skyline GT-R" would not make its way here. That changed in the 2009 model year, when Nissan brought the car over as the GT-R. The car's arrival made a huge splash — a true halo car from Nissan with an advanced all-wheel-drive system, oodles of power and edgy styling. It also had a suitably edgy nickname: Godzilla.
That was the beast I drove to the 2018 Japanese Classic Car Show, an annual gathering of nearly 500 Japanese classic cars from the early 1960s to 1995. Once there, I ran into this 1971 Nissan Skyline GT-R, the predecessor to the GT-R Track Edition that had parked earlier on. The symmetry got me thinking.
The show had plenty of other cars on display that I'd love to see here. Some aren't for sale in the U.S.; others were at one point but have since been discontinued. Either way, I think a few of them would fill holes in the marketplace or their respective automaker's lineup. Here are four:
1. 1987 Suzuki Samurai
This example of the Samurai is from 1987. The owner acquired it from California Polytechnic State University where it did support duty for Cal Poly's agriculture department for some years. As a result, it only has 4,000 miles, which makes this one of the lowest-mileage Samurai SUVs I've seen.
Americans have continually proven their appetite for 'utes doesn't seem to have a lower boundary for size. "Subcompact SUV" is not an oxymoron — it's a legitimate class of vehicles now. So why not make one that can actually do SUV things: go off-road, offer plenty of smiles and get dirty (along with, hopefully, a removable cloth top)?
Suzuki still makes a small SUV just like this called the Jimny, the fourth generation of which just launched overseas. But Suzuki doesn't sell cars in this country anymore, so it's up to another automaker to collaborate or make its own. Please do!
2. 1988 Acura Integra
Shown here is a 1988 Acura Integra Special Edition, part of the first generation of Integras sold from the 1986-89 model years. The Integra for a long time represented small-car fun, with a lightweight character that etched a permanent place in tuner culture. That's on display in the Integra here, as its owner has swapped the engine for that of a third-generation Integra Type R; it also has custom axles, among other changes. But the interior was impressively intact, and those gold wheel covers brought me way back.
If the Integra represented fun, Acura's current small car offering, the ILX sedan … isn't that. (The now-discontinued RSX fit the bill much more.) It feels like a heavier car and doesn't have the same kind of youthful spirit attached. Honda offers sportier small-car offerings like the Civic Type R, and Acura uses that engine as well, but it throws it in the RDX SUV. The Civic Type R's turbocharged 2.0-liter four would serve as a good building block for an Integra resurrection.
I asked Isidro Abreo, the owner of the Integra, what he'd want to see out of a new Integra. His wish list pretty much matched my own: "Bring back a two-door, make it something fun, maybe even all-wheel drive? And keep the interior and everything else one up from Honda, I want to keep that."
Well said.
3. Mazda REPU (Rotary Engine Pickup Truck)
Mid-size pickup trucks have expanded in size and price to the point that they match up more with full-size pickups of a prior era, which leaves a gaping hole in the bottom of the pickup market. The exception is the Nissan Frontier, but its lack of size is more because it hasn't been updated in forever, not a concerted effort on Nissan's part to build a small truck that's fun to drive.
Enter the Mazda REPU, powered by a rotary engine and the bare necessities otherwise: just a bench and a bed. This example is a 1975 model with (somehow) an original orange paint job and original interior. I had a chance to drive another 1975 REPU out of Mazda's heritage collection, and I adored it. I also drove a tiny Mitsubishi Might Max in high school, so I have a good amount of personal bias in this selection.
Hurdles exist to bringing a small, street-oriented pickup to the U.S., especially one built overseas. But I think there's a spot in the market for one. A truck that fits city-dwellers like myself would be a welcome addition — even if it doesn't have a rotary engine.
4. 1985 Toyota Corolla AE86
It's hard to believe the Corolla used to be fun now that its descendants have proven about as exciting as a carton of milk. But the nameplate wasn't always this way. The Corolla of yore was once a front-engine, rear-wheel-drive configuration, and it came as a hatchback or coupe to boot. That car, the legendary Toyota Corolla AE86, was a hoot that's intertwined with the early days of drifting. Though the new Corolla Hatchback is a step in the right direction in terms of driving prowess, it's not in the same league as the AE86.
Toyota's only current rear-drive passenger car is the aptly named 86, and the forthcoming rebirth of the 2020 Supra means the automaker will offer two sports cars in its U.S. lineup. But I don't think Toyota needs to limit the concept of sporty performance and the focus on driver interaction to only those offerings. It's possible to make a car that's both practical and fun. Mazda does it, and it's time for Toyota to return to the game.
Cars.com's Editorial department is your source for automotive news and reviews. In line with Cars.com's long-standing ethics policy, editors and reviewers don't accept gifts or free trips from automakers. The Editorial department is independent of Cars.com's advertising, sales and sponsored content departments.