NEWS
2022 Toyota Sienna Woodland Edition: The Go-Anywhere Minivan?
By Jennifer Geiger
September 2, 2022
Family road trips usually involve two types of adventure: the fun kind (exploring new places and making new connections) and the difficult kind (getting lost and crabby kids, etc.). I recently took the newest and most adventure-oriented version of the 2022 Toyota Sienna minivan, the Woodland Edition, on a family road trip: three kids, one husband and a lot of miles between Chicago and West Virginia. The van met my expectations in terms of fuel efficiency and utility, and it capably mastered some tricky situations — on and off pavement — to prove it could handle almost as much adventure as I could throw at it.
Related: Toyota Confuses Us With the 2022 Toyota Sienna Woodland Special Edition
What Is the Sienna Woodland Edition?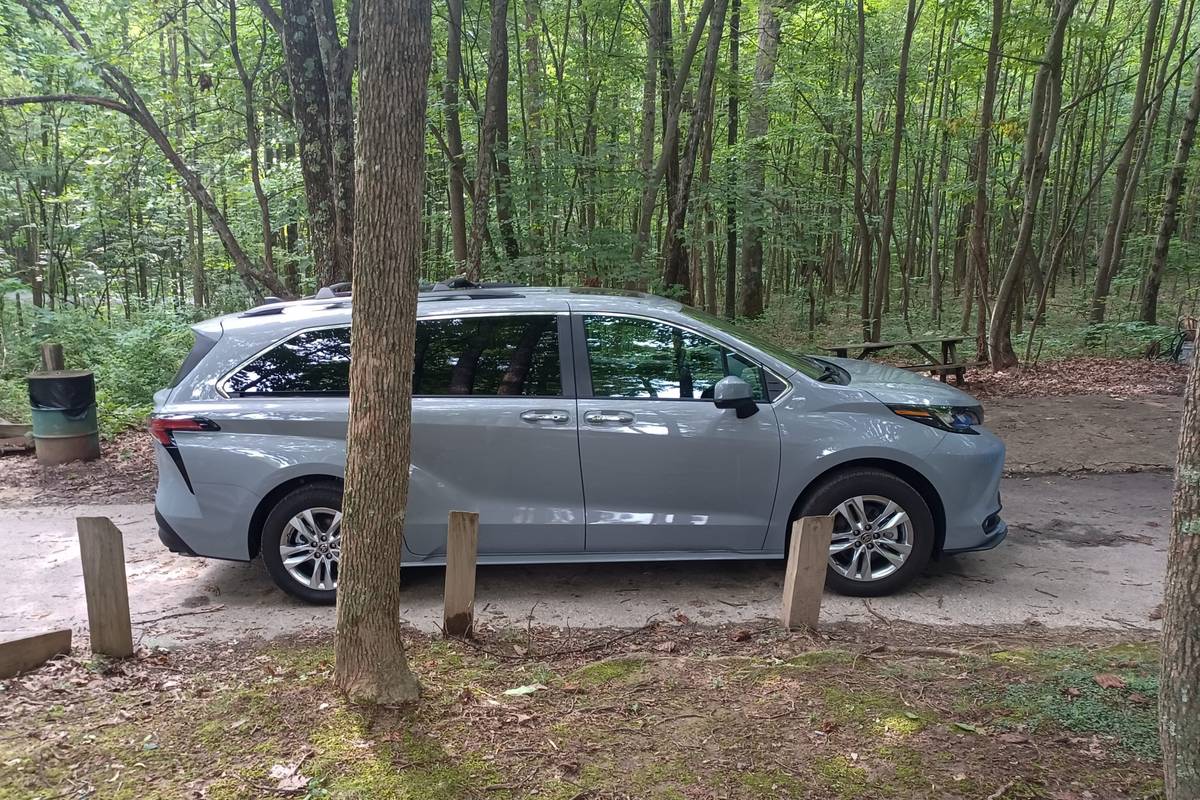 Toyota bills the Woodland Edition as the outdoor enthusiast's minivan and adds a few extra goodies that make it more capable in the wilderness. Add-ons to the regular Sienna include a revised suspension with a bit more ground clearance, a tow hitch for the van's 3,500-pound towing capacity, standard roof rails with crossbars, a 1,500-watt inverter with two 120-volt AC outlets and standard all-wheel drive.
The latter takes the front-wheel-drive Sienna setup and adds an electric motor to power the rear wheels. That motor can send up to 80% of the van's driving power to the rear wheels or leave up to 100% of it at the front wheels, terrain and traction conditions depending.
The Woodland Edition also rides on standard 18-inch wheels and wears a few very unwoodsy styling extras that set it apart from the regular model: blacked-out chrome and black badging as well as Midnight Black Metallic or Cement Gray paint.
Road-Trip Test: Fuel Economy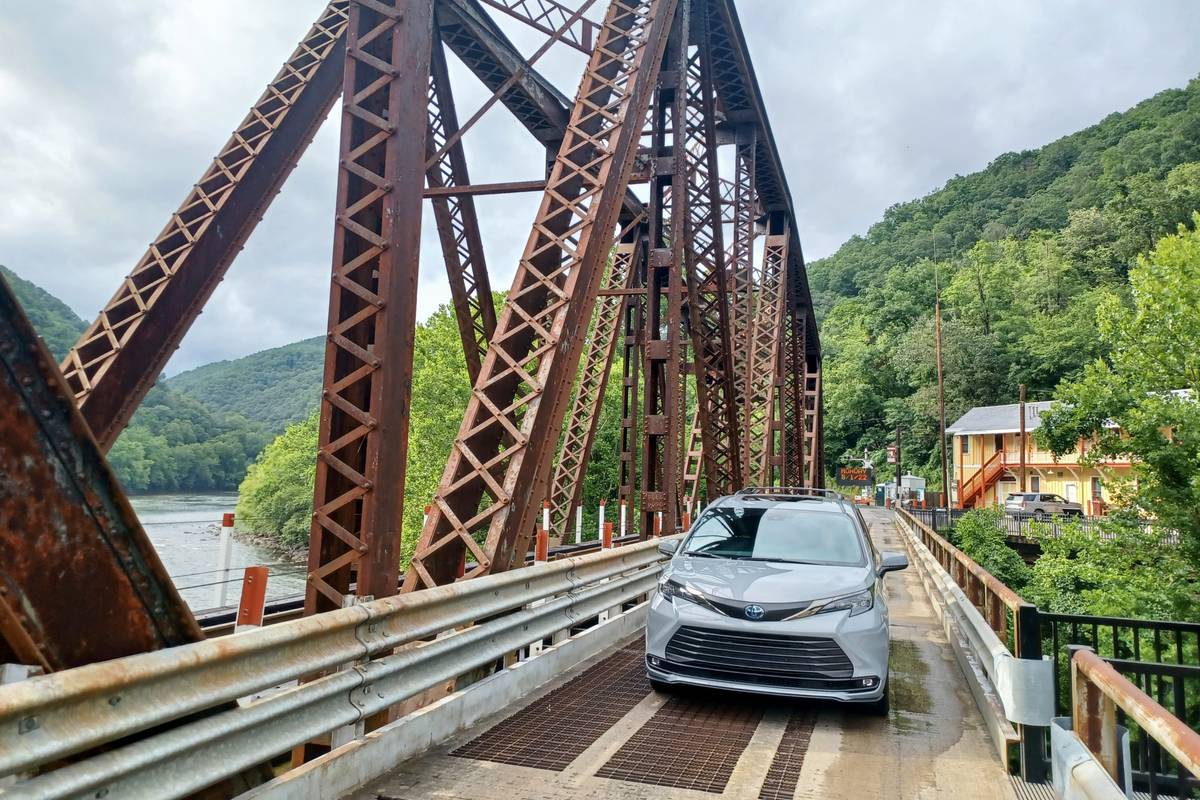 For 2021, the Sienna went to a hybrid-only powertrain, dropping the prior V-6. Power for all versions of the van now comes from an electric motor paired with a 2.5-liter four-cylinder engine for 243 horsepower total; models with AWD add an additional electric motor. Although horsepower is down from the previous version, the hybrid feels decently peppy from a stop thanks to the hybrid drivetrain's electric motors — but once the engine kicks in, it causes quite the ruckus and raises revs noisily. That's a small price to pay for excellent mileage, however.
Two-wheel-drive versions of the Sienna are EPA-rated at 36 mpg across the board in city/highway/combined mileage; AWD drops that slightly to 35/36/35 mpg. Those numbers are pretty achievable in the real world, too: My AWD Woodland Edition averaged 34 mpg over 1,369 miles.
A few factors contributed to this number, for better or worse. The van was loaded with five people, the cargo area packed with luggage. I also spent most of my miles at highway speeds, traveling 70-75 mph; without much stop-and-go traffic, the regenerative brakes were not able to recapture braking energy to recharge the battery and increase mileage. I did use Eco mode almost constantly, though; it alters the van's throttle and braking settings for maximum efficiency. I wasn't able to really make use of the van's EV mode, however, which allows electric-only driving at low speeds for short distances. I was only able to engage it for very short distances at super-slow parking lot speeds.
Utilizing Its Utility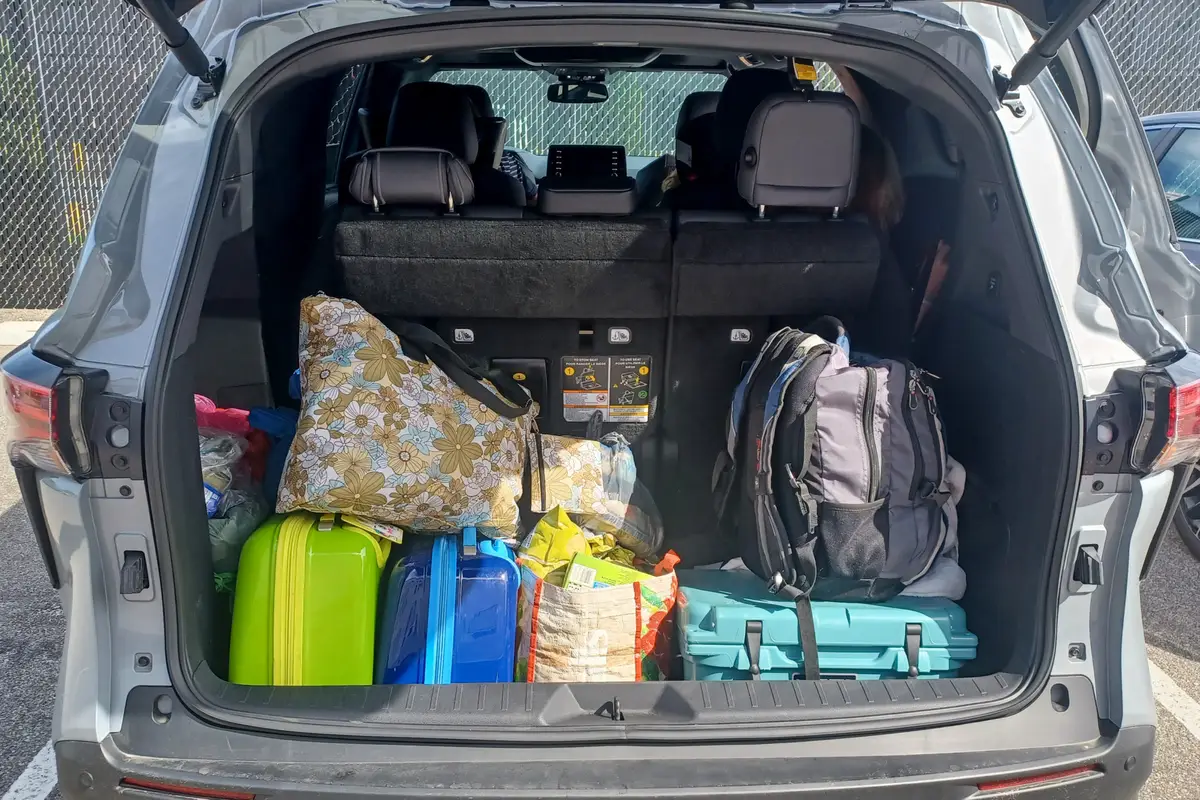 Although the Woodland Edition may sound like it's ready to go off-road, it's more suited to off-pavement jaunts. During my trip, I took a few of those — both planned and unplanned. After an incident and ensuing three-hour standstill on Interstate 70 in Indiana (cue REM's "Everybody Hurts" video), I had to drive through a grassy, rocky culvert in the middle of the highway for about a mile. The challenge: Drive at an angle, navigating dirt, rocks and tall grass.
The minivan's increased ride height came in handy here, though the tow hitch likely negates some of that gain. The AWD system was also a boon in this emergency situation. The Woodland Edition's system does not use an actual transfer case or driveshaft from the motor to the rear wheels, and there's no locking four-wheel drive, making this system more like AWD light. Still, the increased traction kept us moving forward confidently through deep, slippery dirt piles. Similarly, the route we took to a hiking trailhead was via a rough, pothole-ridden gravel road made sludgy by days of rainfall; here, also, the Woodland Edition navigated with ease thanks again to increased grip.
Family-Friendliness in Focus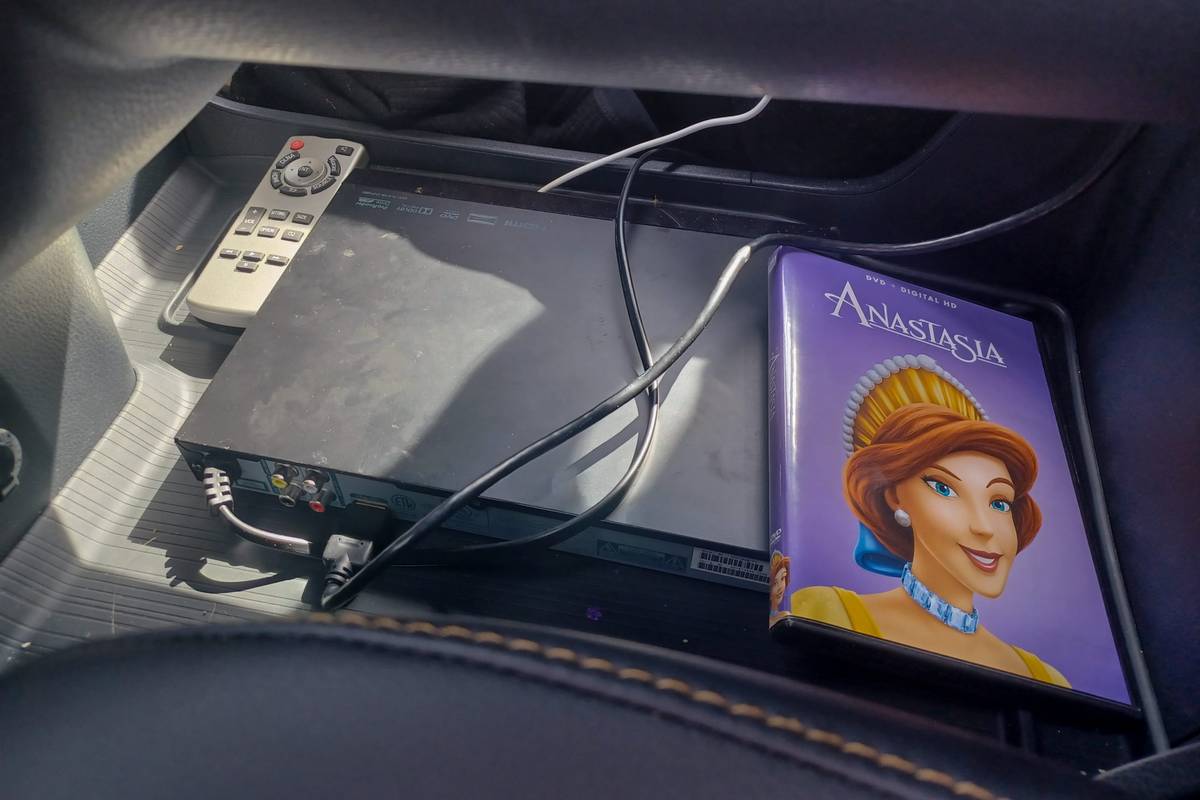 It's a minivan, so this one is obvious: As with the regular version, the Sienna Woodland Edition also excelled in the family-friendliness category in almost every way. Road trips call for snacks, and the Sienna was up to the task with oodles of small-item storage bins throughout the rows to corral snacks, as well as boredom busters such as books and markers. Similarly, the van's giant cargo area also swallowed a week's worth of gear for my family of five with room to spare. Should you need more space, there's the Woodland Edition's aforementioned standard tow hitch.
More important (well, depending on who you ask), it also excels in comfortably accommodating car seats. For those with kids in car seats, the Sienna's second row easily handles two such seats. The two sets of lower anchors are exposed for easy access and connection, and two top-tether anchors sit halfway down the seatback that are also clearly marked and easy to use. My twins are in boosters, and once I raised the second-row head restraints, the boosters fit well on the seatback and my twins were able to buckle up without help thanks to the van's tall, stable buckle stalks. Check out further details in our Car Seat Check.
More From Cars.com:
Where the van let us down was in the entertainment system department. When the Sienna was redesigned for 2021, Toyota ditched the DVD player. I know in this tablet-friendly world that a DVD player seems outdated, but on road trips, it's all hands — and devices — on deck.
Also, the alternative is confusing and didn't work for us. The optional entertainment system includes an HDMI input, remote control and two wireless headphones. It uses a large 11.6-inch center screen that comes down from the ceiling so both rows can see it. Users are supposed to be able to stream content to the screen from a paired phone or connected device, but you need internet access for that, which costs extra or is shoddy if used from a phone's hot spot and you're in the middle of nowhere. Alternately, you can connect a device to the system via the HDMI input — but our Apple tablets don't have an HDMI output, necessitating the purchase of a converter. In the end, we rigged up our home DVD player and it worked great thanks to the van's AC outlet and large, flat storage bin under the gear shifter.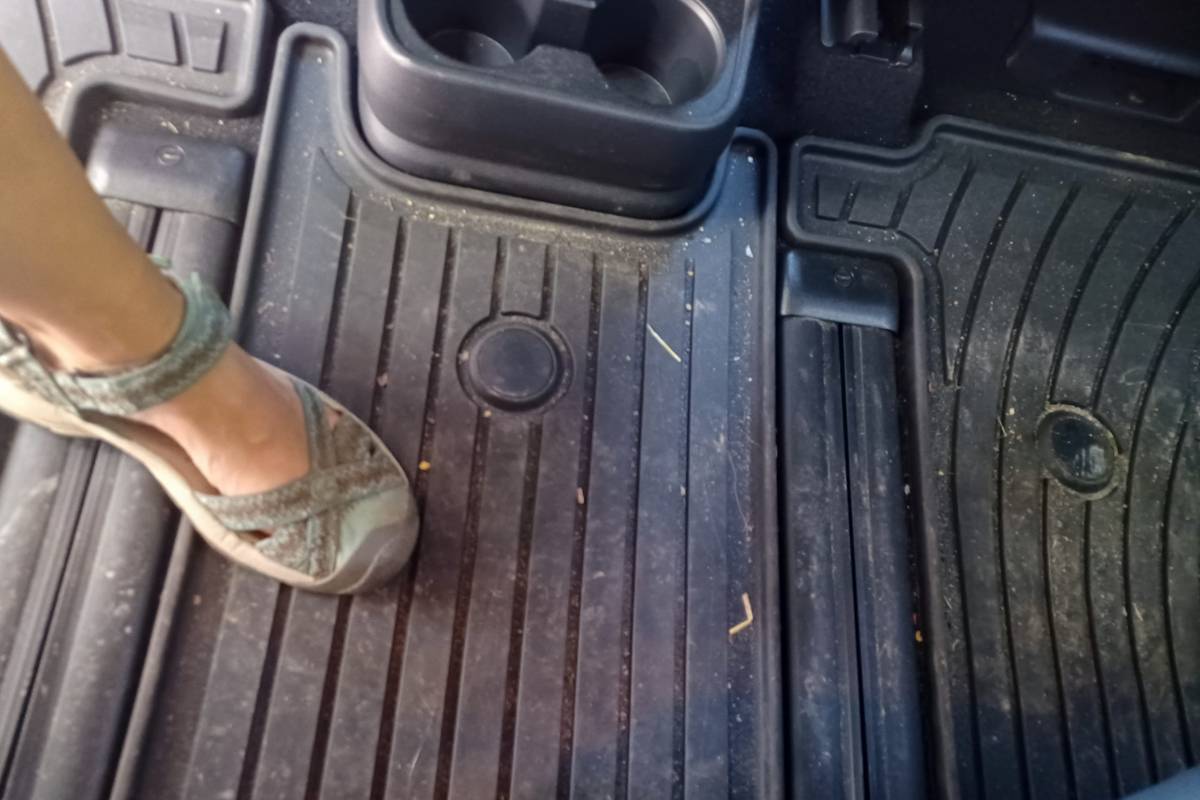 There's one further item on my Woodland Edition wish list: a rubber cargo mat. Combine the aforementioned rain with hiking and you get mud. We tracked quite a bit of it into the cabin, which was easy to clean up thanks to the standard rubber floormats for all three rows — but not the cargo area, which got messy from stowing our wet gear.
In all, the van was a willing and able participant in my family's latest adventure. While it's impossible to predict just what types of adventures will pop up on a road trip, it's likely the Sienna Woodland Edition will help you power through most of it.
Related Video:
Cars.com's Editorial department is your source for automotive news and reviews. In line with Cars.com's long-standing ethics policy, editors and reviewers don't accept gifts or free trips from automakers. The Editorial department is independent of Cars.com's advertising, sales and sponsored content departments.