2019 Los Angeles Auto Show: Everything You Missed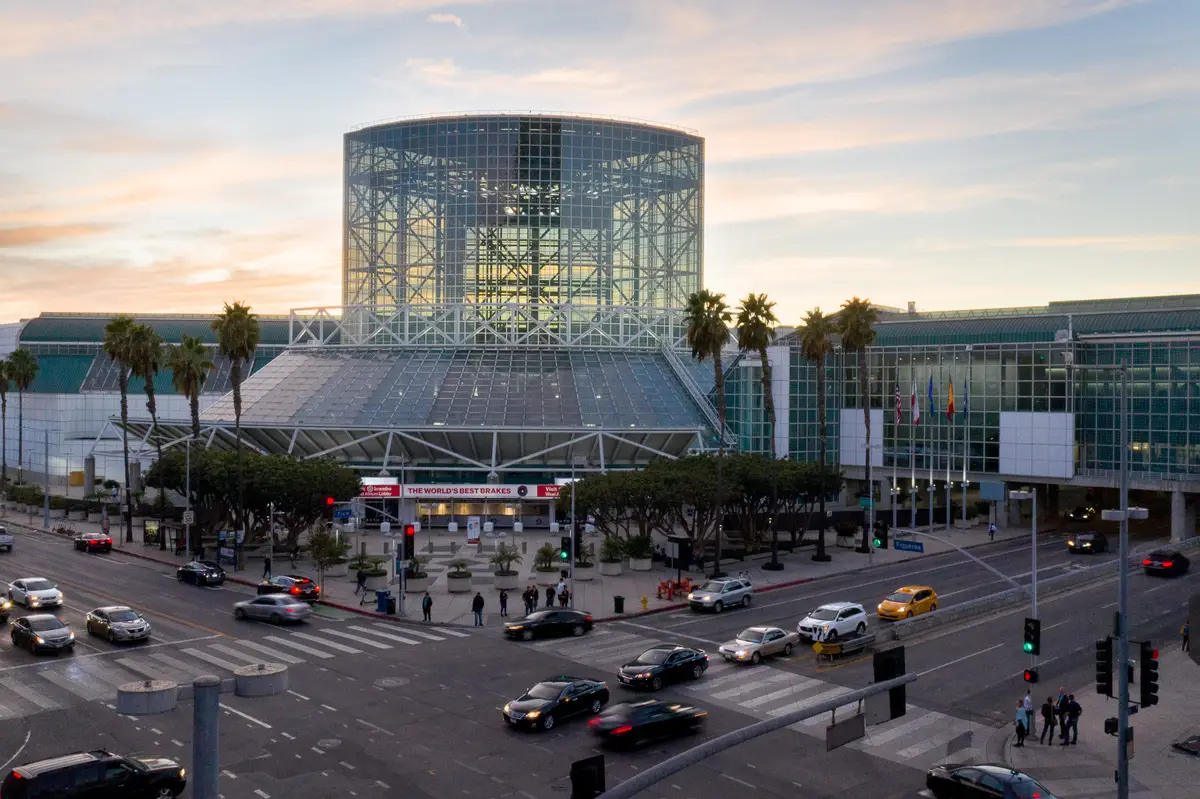 You like SUVs? Good, 'cuz this is mostly gonna be about SUVs. The 2019 Los Angeles Auto Show was lousy with 'em — infested, I say. Big ones, medium-size ones, small ones … smaller ones. Electric ones, plug-in hybrid ones, regular ones not particularly concerned with fuel economy. Off-road ones, performance ones, family ones, luxury ones, nonluxury ones, futuristic ones that will never see a dealer lot. To visit the L.A. auto show, you'd think everyone was abandoning regular old cars in favor of high-riding, stuff-hauling, people-schlepping SUVs … oh yeah, they are!
Related: More 2019 L.A. Auto Show Coverage
As the L.A. auto show goes, so goes the coming year's new-car-reveal season. And per the bellwether automotive exhibit, family sedans won't be surging anytime soon. Hell, even Cars.com's Best in Show was an SUV — the 2020 Land Rover Defender, to be specific. That's not particularly surprising, though. This icon of the off-road's return to U.S. soil after the better part of a quarter century MIA is exciting even to people bored silly of the whole SUV thing (I don't mean me … that's a lie, I quite pointedly mean me).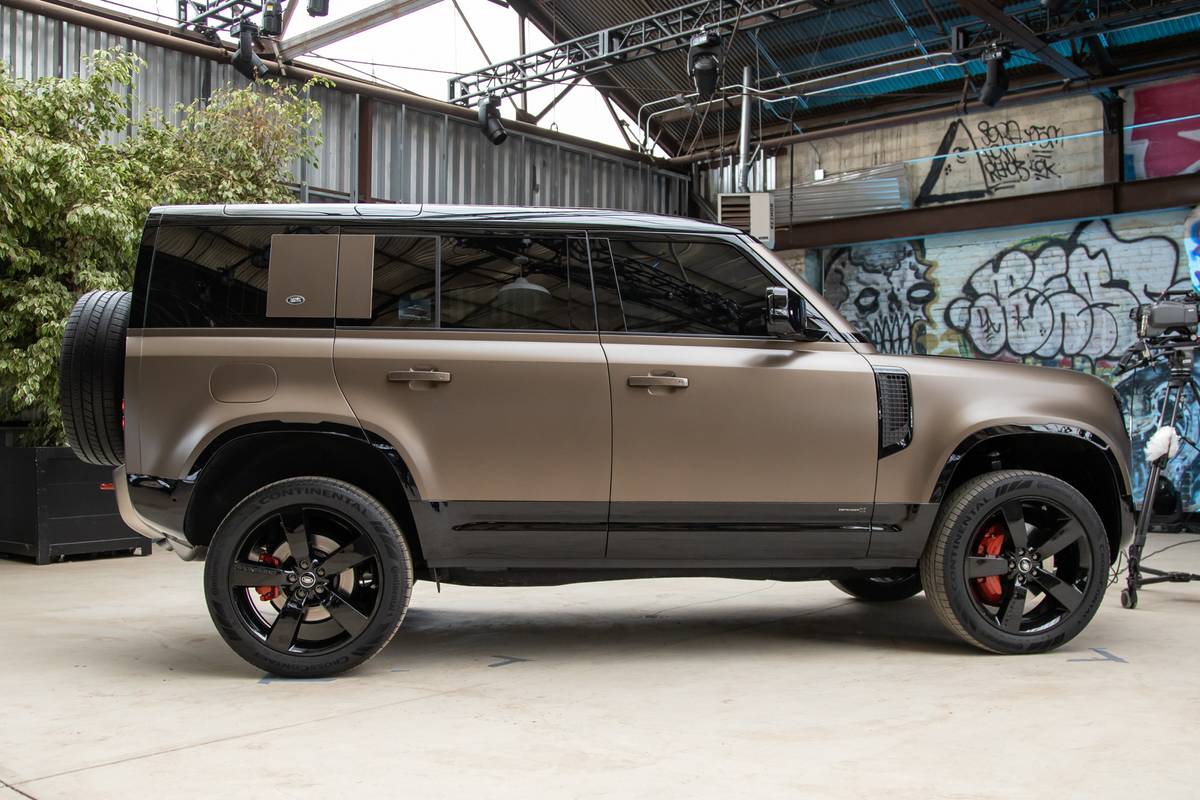 What's a little more surprising, perhaps, is that our reviewers weren't wooed away from the Defender's rugged, European wiles by the sleek, sexy, showstopping entrée of the 2021 Ford Mustang Mach-E. Let's get this straight: It's an SUV … that's all-electric … goes 0-60 mph in the 3-second range … and whose stylistic spirit animal is the beloved pony car of its namesake? Oh, no, I mean, yeah, we were totally expecting that, too. (And dudes, it's gorgeous.)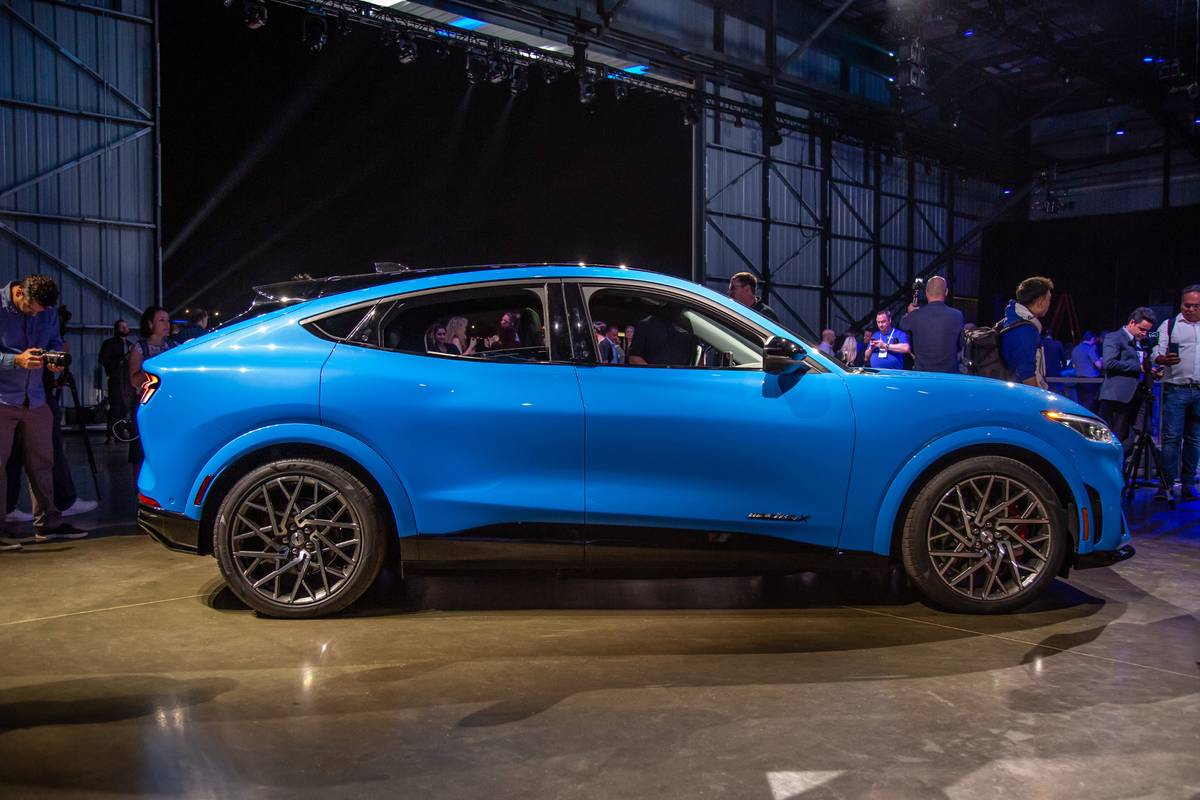 Elsewhere on the SUV front out here in La La Land — where our team of automotive journalists has been all week to bring you the best coverage of all the new-model debuts at the show — are Alfa Romeo's refreshed-for-2020 Stelvio, the all-new 2021 Kia Seltos, the 2021 Lincoln Corsair Grand Touring and 2021 Toyota RAV4 Prime plug-in hybrids, the performance-focused 2021 Mercedes-AMG GLE63 and GLS63 S, the 2020 Audi E-Tron Sportback, the all-new 2020 Mazda CX-30 and Buick Encore GX in-betweeners, the mild-mannered Volkswagen Atlas' tarted-up twin the Atlas Cross Sport and the one that, frankly, caught us all off-guard with a sneaky arrival at the show: the Chevrolet Trailblazer, reigniting the nameplate for 2021.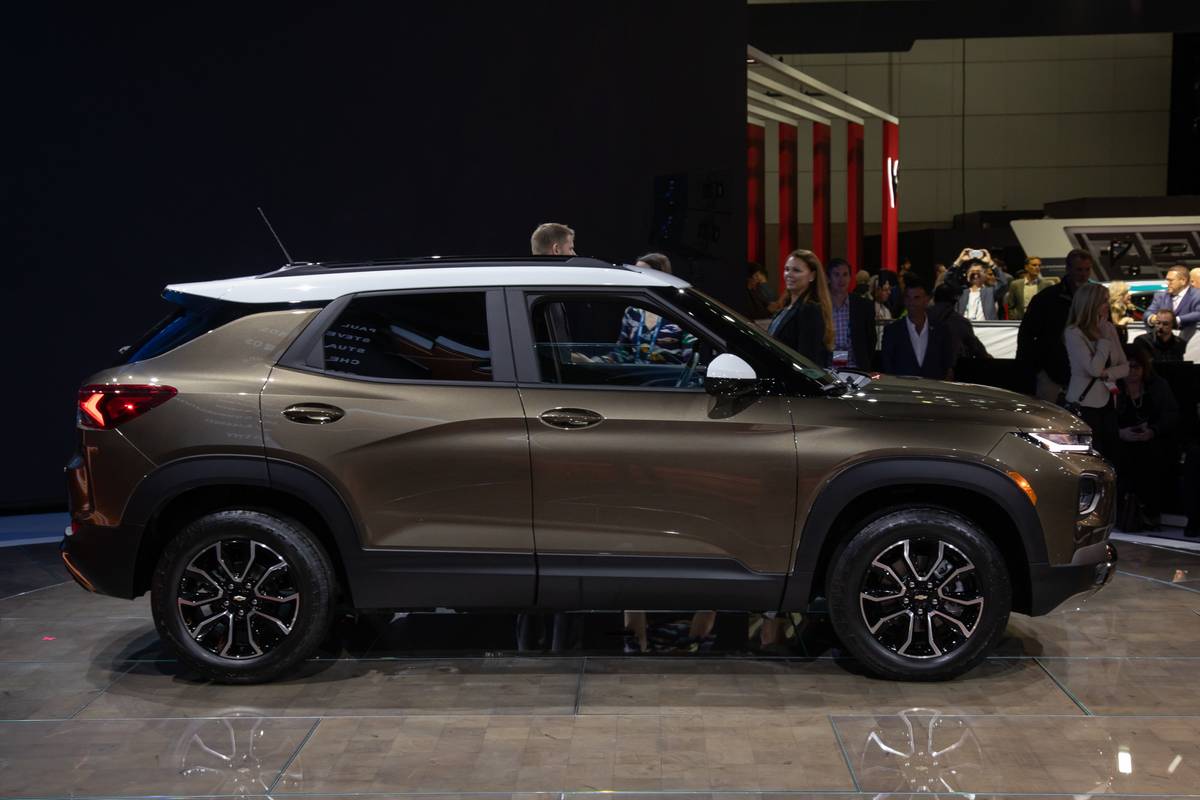 But there's so much more to see at this show than just SUVs: the 2020 Porsche Taycan 4S and 2020 Chevrolet Corvette, the redesigned 2020 Genesis G90 and 2020 Nissan Sentra. Trust us, whether you're looking ahead to the next set of wheels you'll be handing off to the valet at The Palm or just daydreaming about cruising down the Pacific Coast Highway with the top down (or more likely sitting in gridlock on Interstate 405 at rush hour), your car cup runneth over in L.A. this year.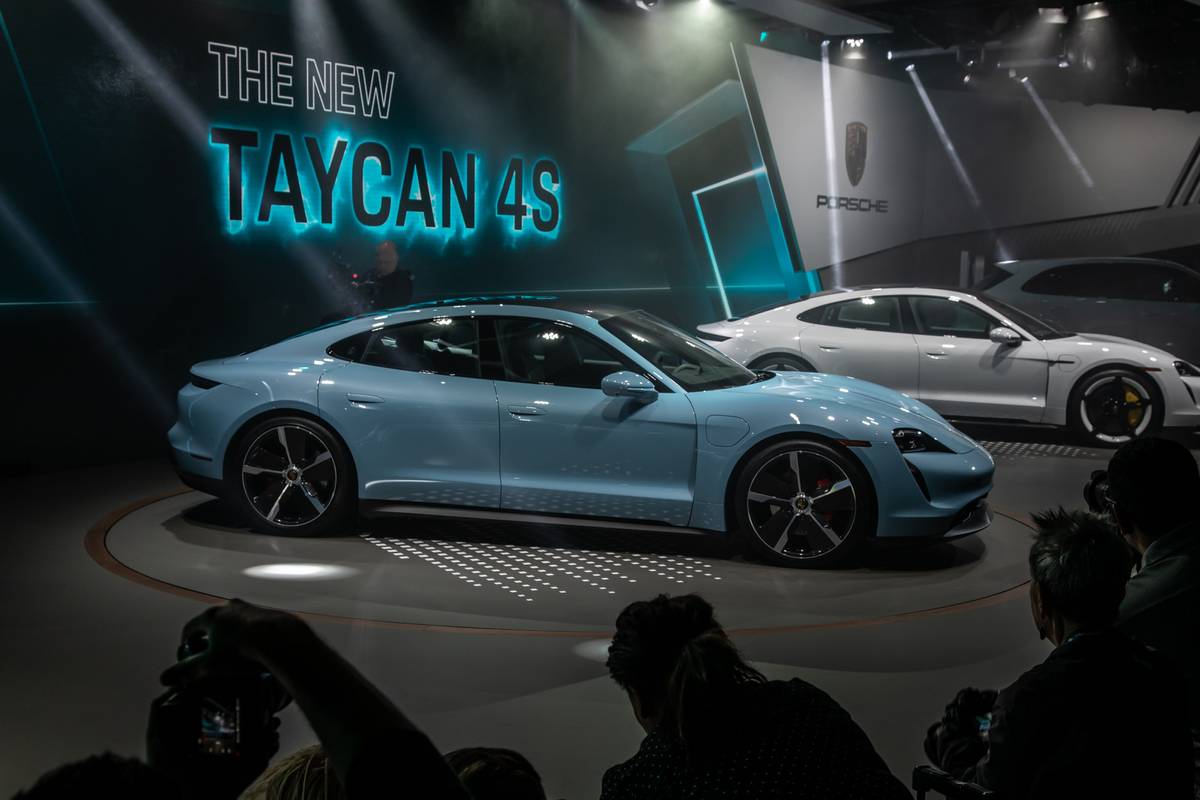 It's all a bit much, but you can narrow down your list of priorities for you visit to the show — which opens to the public Friday and runs through Dec. 1 — with our comprehensive news roundup straight from the show floor. Here's everything you might've missed of our coverage of the 2019 Los Angeles Auto Show:
VW ID. Space Vizzion Concept: 'Crossover of Tomorrow' Is Truly a Volks-Wagon 
2020 Hyundai Ioniq Electrified Sedans Get Juiced for L.A. Auto Show
Lame Name, Cool Grille Distinguish Hyundai Plug-In Hybrid SUV Concept
Ford's New Mustang-Themed Electric SUV to be Called the Mach-E
2020 Fiat 500X Sport: A Spiffed-Up Subcompact SUV 
2021 Ford Mustang Mach-E: Not Really a Mustang, But That's OK
Alfa Romeo Giulia, Stelvio Get Face-Lift and Fresh Features for 2020
3 Things That Make the 2020 Acura MDX PMC Edition a 6-Person NSX
Gosh, This Kia SUV Debuting in L.A. Sure Looks an Awful Lot Like the Seltos
Lexus LC 500 Goes Topless for 2021
2021 Lincoln Corsair Grand Touring Adds Electric, Keeps the Luxury 
2021 Toyota RAV4 Prime: Plug Into Performance With 302-HP Plug-In Hybrid
Hyundai Vision T Plug-In Hybrid SUV Concept: A Vision for the Future That's Awesome to a T 
8 Gee-Whiz Things About the Volkswagen ID. Space Vizzion Concept
Mercedes Unveils AMG GLS63 and GLE63 S Performance SUVs in L.A.
2020 Kia Niro Gets Freshened-Up Face, Telluride Tech
2021 Kia Seltos: The SUV Space Between
2020 Audi E-Tron Sportback: Sleek Looks Not Just for Show
2020 Land Rover Defender: Has the Jeep Wrangler Met Its Match?
The 2021 Kia Seltos Seems to Fit Just Right
10 Biggest News Stories of the Week: Hyundai Santa Cruz, Tesla Truck Tame Mustang Mach-E
2021 Chevrolet Trailblazer: SUV Carries Torch for Past, Fired Up for Future
2020 Genesis G90: How 'Bout That Grille?
2020 Land Rover Defender Video: An Off-Road Icon With Good Carma Reincarnated
2019 Los Angeles Auto Show: Best in Show
Alfa Romeo Tweaks 2020 Stelvio SUV and Giulia Sedan Just Right
2020 VW Atlas Cross Sport: Too Much Atlas, Not Enough Sport
2020 Mazda CX-30 Classes Up Subcompact SUV Class
2020 Nissan Sentra Brings Altima Looks to Compact Class
2020 Nissan Sentra Video: A Wee Altima (And That's a Good Thing)
2021 Chevrolet Trailblazer: Taking the Road More Traveled
2020 BMW 2 Series Gran Coupe Isn't All That Grand
2020 Porsche Taycan: You Like Screens? It's Got All the Screens
2020 Buick Encore GX: Big Surprise in a Small Package
2020 Porsche Taycan 4S Video: A Refreshing Stylistic Departure
2021 Ford Mustang Mach-E Video: Electric SUV With Pony Car Spirit
2019 L.A. Auto Show: All the Concept Cars
2019 Los Angeles Auto Show: Winners and Losers
2020 Audi E-Tron Sportback Video: Style by the All-Electric Mile
2020 Chevrolet Corvette C8 Video: Is It Everything We Dreamed?
2021 Chevrolet Trailblazer Video: Not the Trailblazer You Remember
2021 Kia Seltos Video: Appealing to the Throngs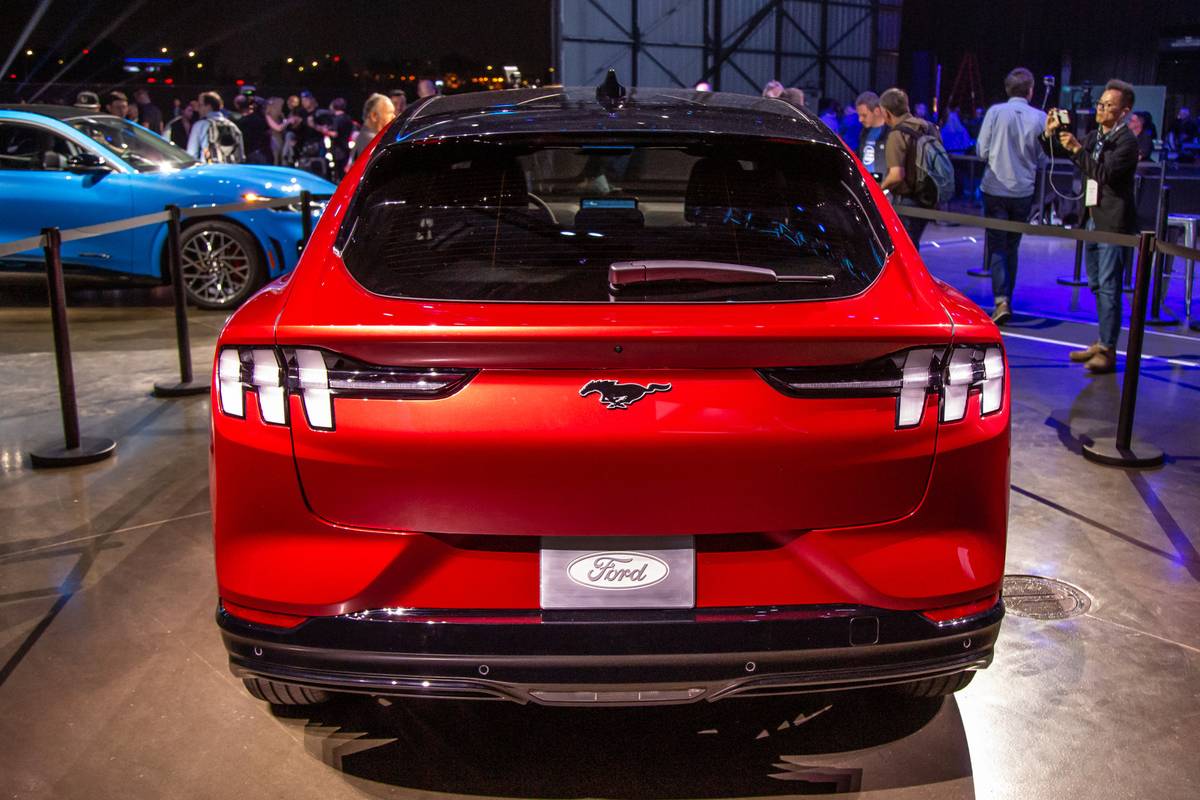 Cars.com's Editorial department is your source for automotive news and reviews. In line with Cars.com's long-standing ethics policy, editors and reviewers don't accept gifts or free trips from automakers. The Editorial department is independent of Cars.com's advertising, sales and sponsored content departments.