2018 Mercedes-Benz GLA-Class: First Impressions and Photo Gallery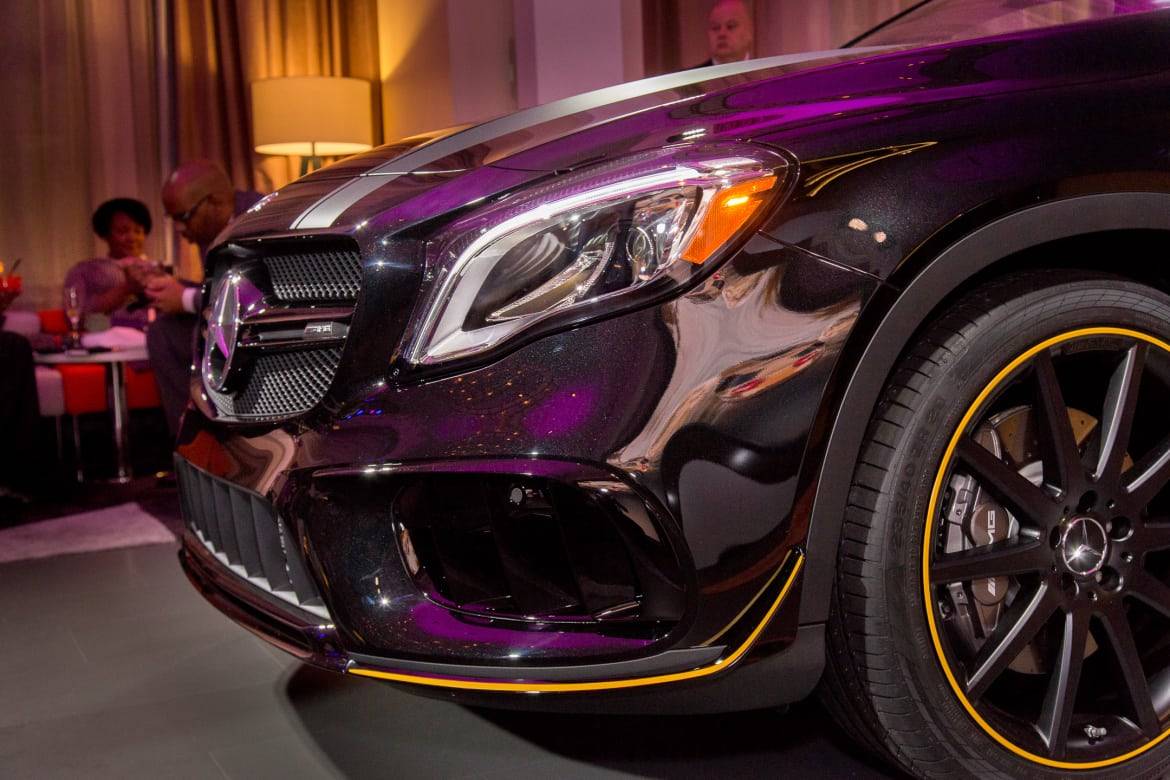 CARS.COM — Sometimes an automaker will trot out a redesigned or refreshed model and we're left scratching our heads as to what really has changed. That's the case here with the new 2018 Mercedes-Benz GLA250 and Mercedes-AMG GLA45, refreshed for a debut at the 2017 North American International Auto Show in Detroit.
More 2017 Detroit Auto Show Coverage
Sometimes you have to park a car side-by-side with its predecessor to see the changes, but even comparing photos between the old model and the new leaves us working hard to spot the changes. There are new headlights and bumpers, a slightly revised grille and new taillights, but they don't look new, just slightly different. It's still an attractive little trucklet, but it's not appreciably more updated or stylish than the outgoing GLA.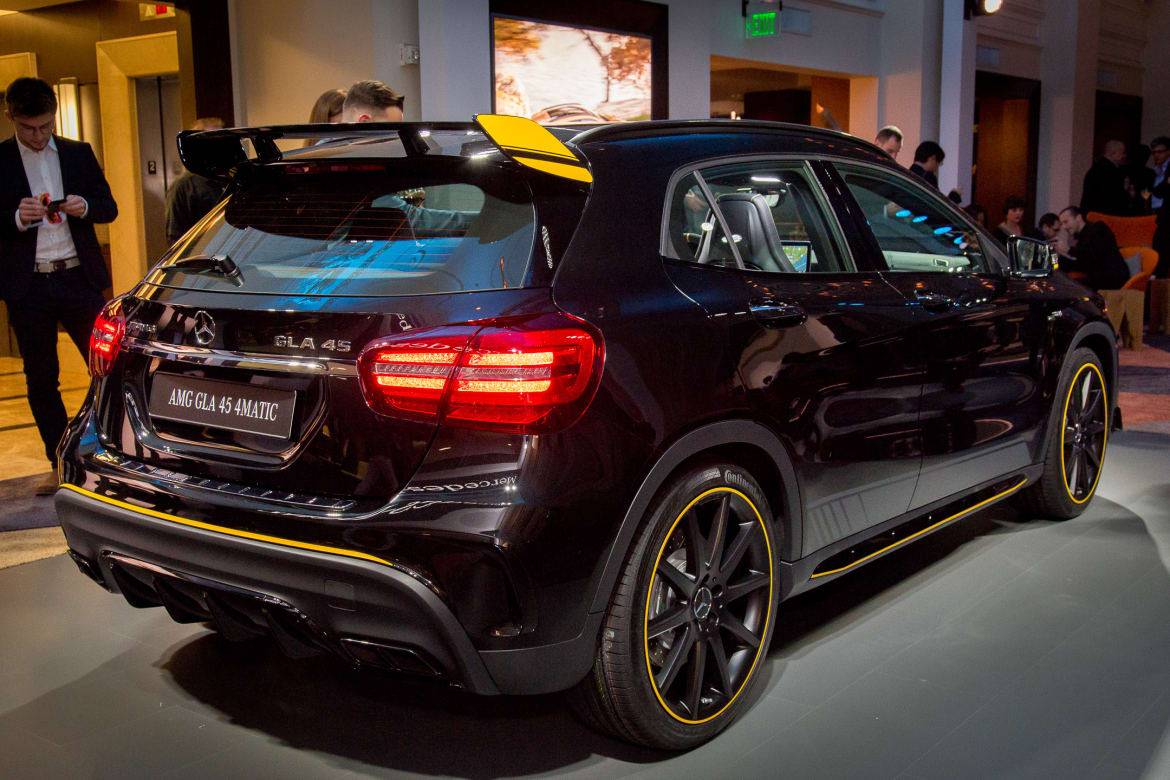 The AMG version does get a little more out there, but I'm not sure the yellow accents inside and out really work for a brand like Mercedes-Benz. It's a little too "Fast and the Furious" for a brand that's made its name on elegance and sophistication.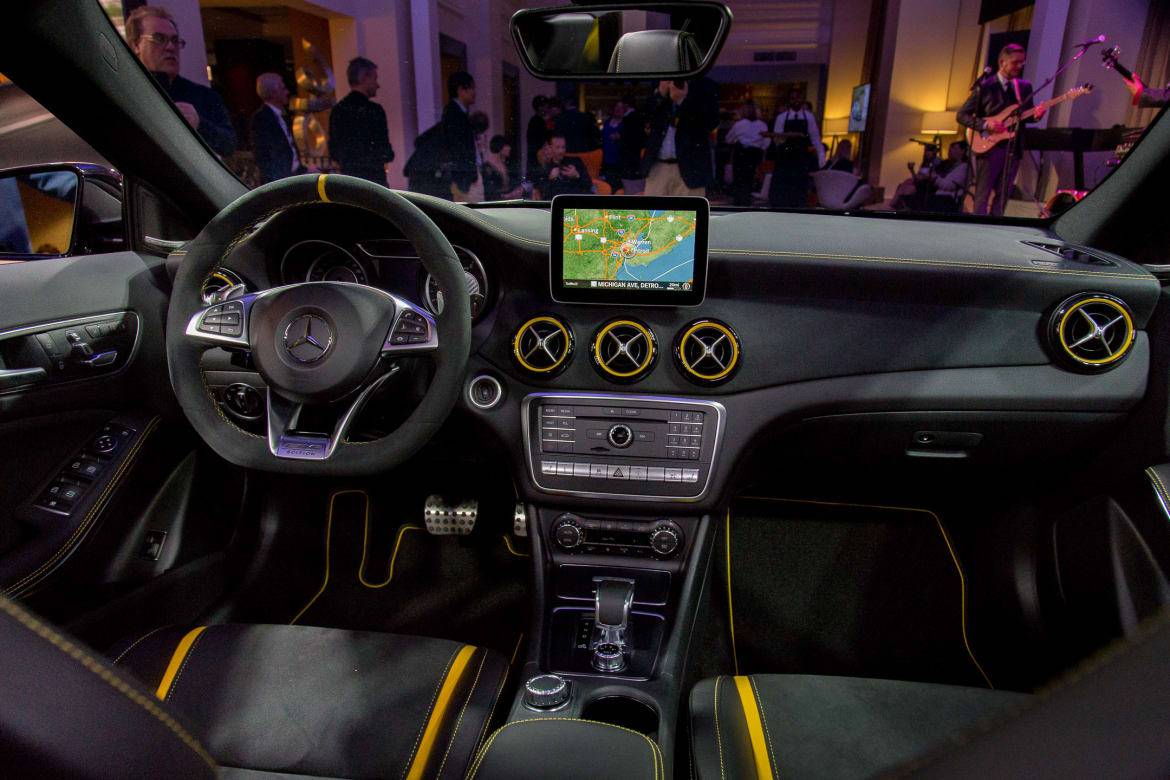 The GLA's cabin is almost identical to the old model as well: same cramped headroom, same difficult entry and exit due to the far-forward B-pillar, same tacked-on multimedia screen that looks like an afterthought, same lack of backseat legroom and foot room.
To its credit, the GLA's interior materials are still best in class, with the substance and sophistication of more expensive models filtering down well to the least expensive models in the lineup. The air vents are supposedly new and that tacked-on screen is larger than before, but we have to put this overall refresh effort into the column of, "Why'd they even bother?"