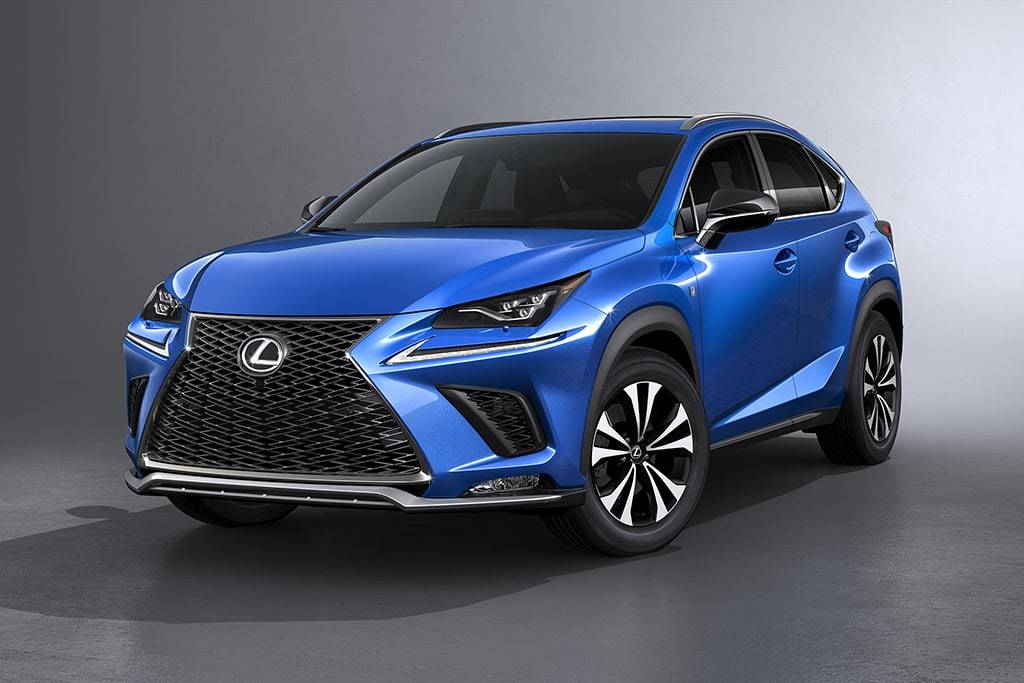 CARS.COM
Competes with: Audi Q5, Lincoln MKC, BMW X3, Mercedes-Benz GLC
Looks like: An angry Pokemon
Drivetrains: Turbocharged 2.0-liter four-cylinder or 2.5-liter hybrid-electric four-cylinder engine; six-speed automatic or two-speed continuously variable transmission; front- or all-wheel drive
Hit dealerships: TBD
Lexus has taken the wraps off its new NX compact SUV at the 2017 Shanghai auto show, the first refresh of the popular luxury model since its introduction three years ago. For the 2018 model year, Lexus has kept the updates simple: lightly updated styling, a mildly redone interior, some new displays and new interior trim. A sportier looking F Sport trim is available with more aggressive jet-black trim, exclusive wheels and metallic interior trim.
Exterior

Lexus has updated the NX's front and rear styling with new grilles, bumpers, lights and trim. Up front, the NX gets a restyled hood and lights that flow better into the doors and fenders, while the new three-projector headlights evoke the look of the ultra-luxury LC500 coupe. In back, new taillights and a new rear bumper complete the look with longer L-shaped light elements and chrome-tipped exhaust pipes. It also gets a new 18-inch wheel design.
Interior

Not too much is new inside, and the biggest news is the new 10.3-inch display screen sitting atop the center control panel, replacing the smaller 7-inch model. It's still a display only, however, with the controls for it on the center console. The remote touch interface pad is now larger for easier operation with a larger palm rest for better comfort. The climate control buttons also have been revised for easier use, and everything gets a new satin paint finish.
In back, the NX gets a foot-swipe-operated hatch to let you pop open the door while your arms are full.
Under the Hood

Powertrains carry over this year, with the base model NX300 (formerly called the NX200t) getting a turbocharged 2.0-liter four-cylinder engine. It makes 235 horsepower in the 2017 trim, and Lexus did not mention any changes for 2018. An optional hybrid model, the NX300h, is available with a 154-hp gas-electric powertrain. The turbo gets a six-speed automatic transmission, while the hybrid comes with a continuously variable unit. Front-wheel drive is standard on the NX300 with all-wheel drive an option; AWD is standard on the hybrid.
Lexus has updated the NX's suspension with retuned springs, stabilizer bars and bushings for improved turn-in response and cornering behavior. The ride should be improved thanks to new shock absorbers, and a new adaptive variable suspension that uses tuning from the LC500 coupe is available.
Safety

As before, the new NX comes standard with the Lexus Safety System Plus. That package includes a precollision system, dynamic radar cruise control, lane departure alert and automatic high beams.
Look for the new NX in showrooms sometime later this year.