10 Biggest News Stories of the Week: 2019 Genesis G70 Is Jumpin' Off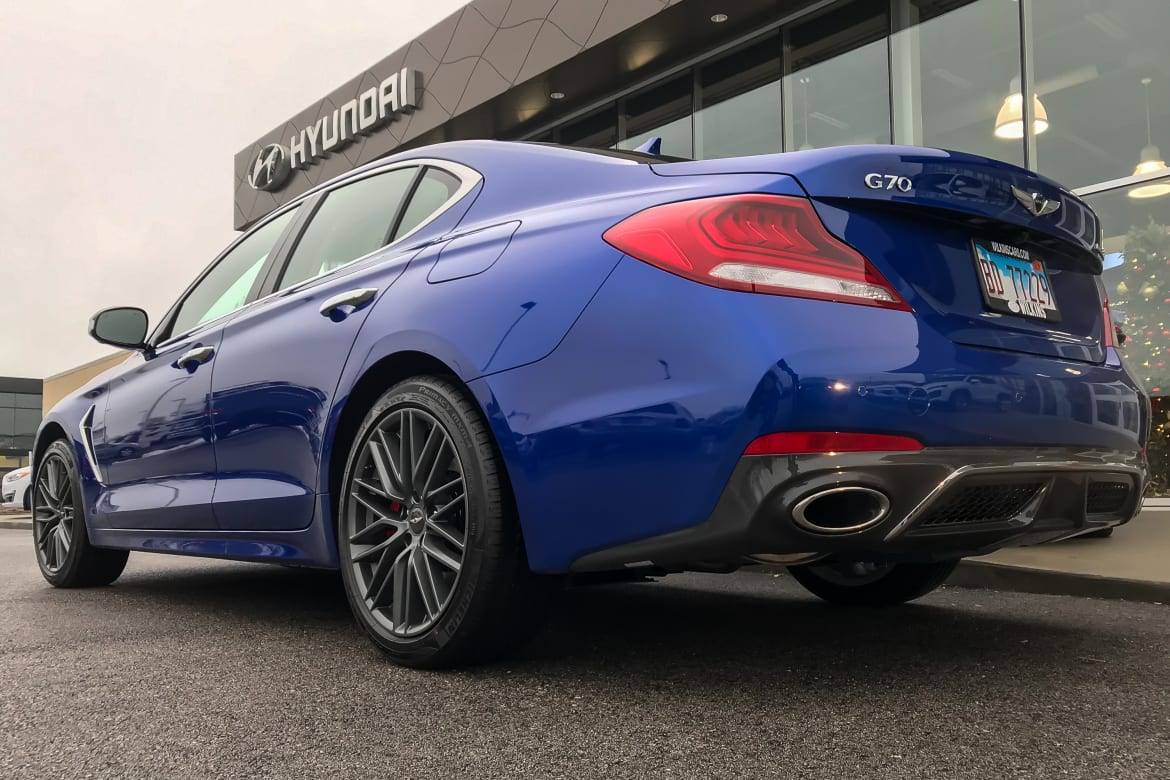 Hey, here's a luxury sports sedan with a 3.3-liter V-6 engine that pours on its 365 horsepower like Def Leppard takes its sugar and had you shifting in your seat while signing on the dotted line at the dealership in anticipation of getting out on the road. Oh, but wait: You need to drive it like Miss Daisy for 600 miles before you have any fun. That was our experience when we bought a 2019 Genesis G70, the vehicle that earned Cars.com's Best of 2019 accolade, and that owner's-manual-recommended "break-in period" was a massive buzzkill.
Related: Top 5 Reviews and Videos of the Week: 2019 Chevrolet Silverado Ascends
In our most popular story this week, Cars.com Managing Editor Joe Bruzek laments having to schlep around in our brand-new G70 without getting to jump on the accelerator and enjoy this baby the way the God intended. I mean, wasn't that in the Book of Genesis? (Well, it shoulda been.)
"The first temptation to say 'Eff it' to the break-in literally happened on the way home from the dealership," Bruzek admits. "A 2017-or-newer BMW 540i xDrive weaved through traffic to tail the G70. Maybe the driver was in a hurry, maybe he wanted to check out the G70 or maybe he was just being a BMW driver. Who knows."
Was he able to resist the urge? Follow the link below to find out.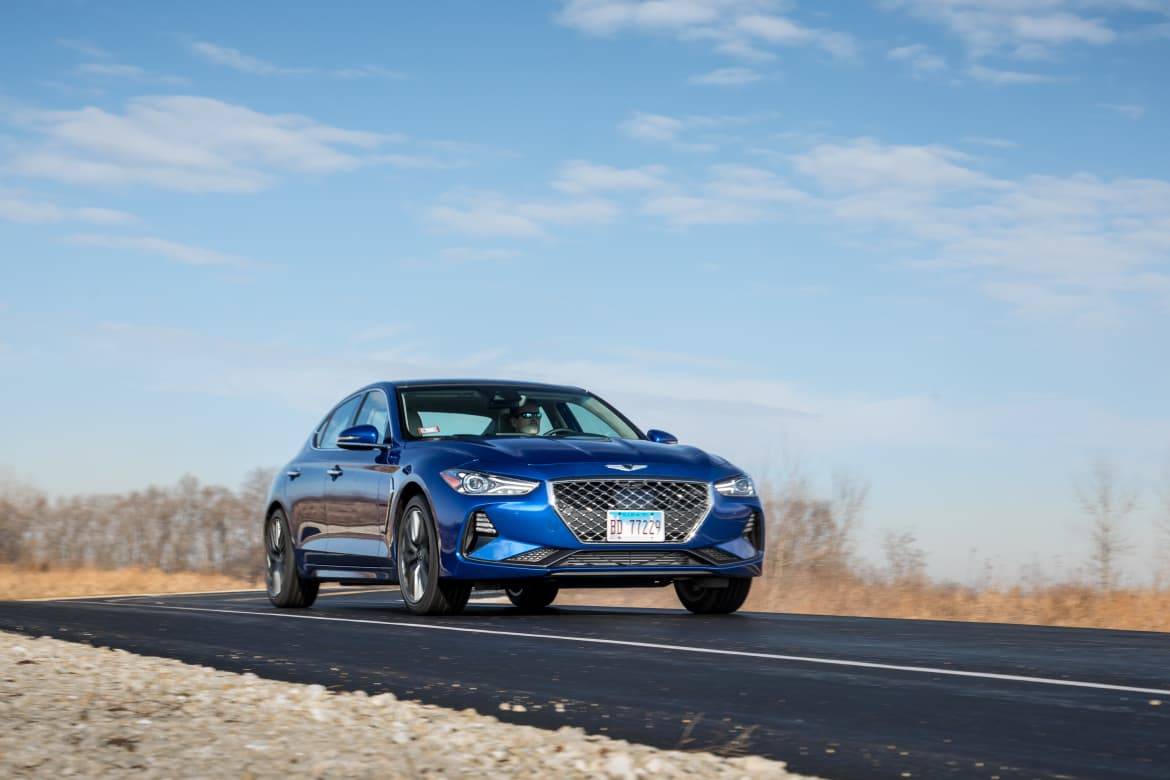 Despite the G70's new-owner performance limitations, there evidently were no limitations on readers' interest in our new ride, as articles chronicling our early experience with it occupy nearly a third of this week's top 10. Our Kelsey Mays' stories about the G70's confoundingly shaky head-up display, and our experience with Genesis' valet service allowing us to have that head-up problem fixed without having to go to the dealership, checked in at Nos. 5 and 10, respectively.
In other gossip from the popular kids' lunch table, the 2020 Toyota Tacoma remained a major topic of conversation this week. The mid-size pickup truck helped propel our rundown of the biggest news out of the 2019 Chicago Auto Show to the top spot on that top 10 list, while also being the most notable thing to publish in the past seven days on Cars.com sister site PickupTrucks.com. And while we're on the subject of pickups, our expert review of the 2019 Chevrolet Silverado rounds out the top five.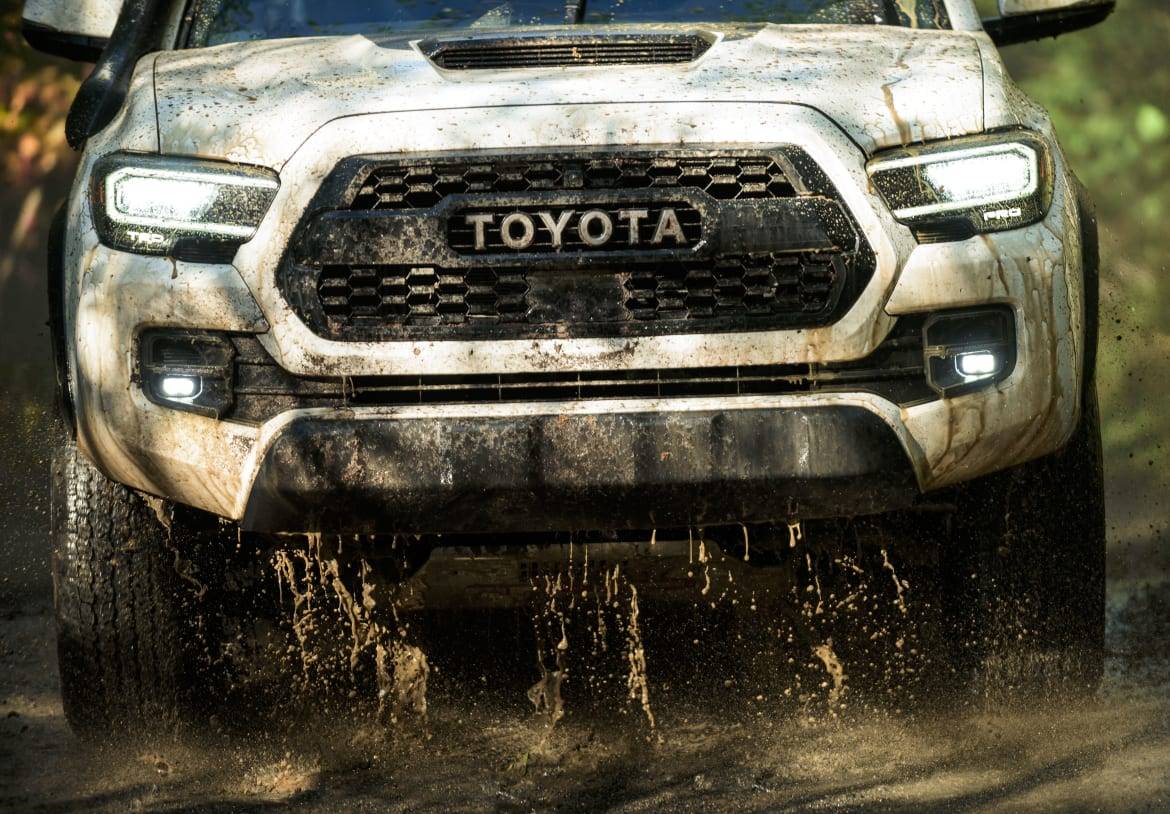 Haven't been keeping up with car news lately? No problemo! Here are the 10 stories Cars.com readers couldn't get enough of in the past week:
1. Breaking in Is Hard to Do: First 600 Miles in the 2019 Genesis G70
2. 10 Biggest 2019 Chicago Auto Show Stories: 2020 Toyota Tacoma Triumphs
3. 2020 Toyota Tacoma Tops What's New This Week on PickupTrucks.com
4. 2019 Chevrolet Silverado 1500 Review: A Mixed Bag of Big Improvements
5. Shaky Head-Up Display Prompts First Service for Our Genesis G70
6. Real-World Gas Mileage for 2019 Lexus UX Not What U Might X-pect
7. MPG Claims for 2019 Ranger, Other Ford Models Scrutinized … by Ford
8. 2019 Subaru Forester: 4 Things We Like (and 3 Not So Much)
9. 2019 Cleveland Auto Show: 2020 Ford Explorer Tops 5 Things You Can't Miss
10. Genesis Serviced Our G70 Without Us Going to the Dealership
Cars.com's Editorial department is your source for automotive news and reviews. In line with Cars.com's long-standing ethics policy, editors and reviewers don't accept gifts or free trips from automakers. The Editorial department is independent of Cars.com's advertising, sales and sponsored content departments.